2022 was a great year in Vibrant Orange City! Check out a recap from some of our main organizations!
The Dutch American Heritage Museum
In 2022, the Dutch American Heritage Museum completed the exhibition, "In Valor There is Hope," detailing the Sioux County resident's contributions to U.S. military engagements since the Civil War. The museum offered 10 outreach events including "Books at the Museum," "Evenings with Authors," and "Nights at the Museum." Finally, to thank the community for their financial contributions to our capital campaign allowing us to update the entire property, we hosted an "Extravaganza" complete with jazz music, food, and games.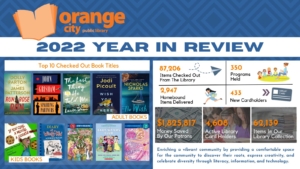 Orange City Public Library
In 2022 the Library held 350 programs, welcomed 433 new cardholders, checked out 87,206 items, and grew its collection to 62,139 items. The library will take the next year to create a strategic plan that grows with the needs of the community. Their aim is to provide access to relevant, up-to-date information in multiple formats, timely services, new and emerging technologies, and spaces that are comfortable and inviting.
Orange City Arts 
The Arts Council celebrated 45 years in 2022. They hosted 12 summer OnStage events, featured 4 artists in Stadscentrum, and sponsored music for the Festival Latino and Arts on Central evenings. Additionally, they hosted a summer Children's Theater and Comedy Worship and held 5 MainStage events this winter. They touched over 7,000 people through their events and sponsorships this year and look forward to what 2023 will hold.
Landsmeer Golf
In 2022 Landsmeer saw an increase in student golfers, rounds played, and tournament participation. They made improvements to both the kitchen roof and clubhouse bathrooms. Overall it was a great year of daily play, tournaments, and corporate outings. The outings ranged from 30-250 players and encompassed a wide variety of groups and needs! They look forward to 2023 and you can keep up with the many opportunities on their website!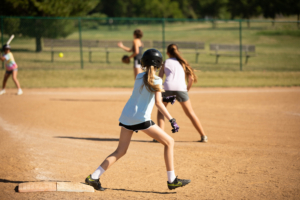 Parks and Recreation
In 2022 our parks and rec department provided over 50 different recreation opportunities for Families to participate in. They had over 900 kids participate in just the Summer Recreation Period. 1,845 total participants in the programs this year, which is an increase of 240 participants from 2021.
Vets Park Ball Diamonds – Housed 29 different teams during the week.

Spring Soccer – 627 kids out for their soccer program in 2022.

Youth Flag Football –218 kids from 7 different communities in 2022.

Youth Boys Baseball – 167 boys in 2022.

Youth Girls Softball – 121 girls in 2022.

Adult Soccer – 11 teams from 8 communities in 2022.
We look forward to the many opportunities that 2023 will hold!
Prairie Winds Event Center
In 2022 the Prairie Winds Event Center hosted 92 events and completed many projects for improvements to the facility. Some improvements included updated lighting, new registers, floorplan software, and more! We look forward to seeing the events this space will hold in 2023!
We look forward to what 2023 will hold for Vibrant Orange City!