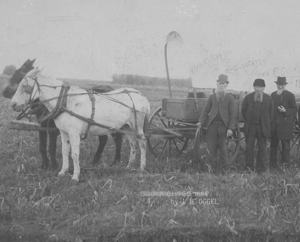 Since its founding in 1870, Orange City's citizens have focused on building a thriving community based on big dreams and a vision for the future.
In April of 1869, settlers were appointed to travel from Pella to Northwest Iowa in search of land to begin a new colony. With vision and determination, they traveled and found land sufficient in size where the soil was fertile and rich. This was Sioux County and to its early founders, the future looked bright.
In June of that same year a new committee traveled to Sioux County to stake their claim. Upon arriving they exclaimed, "Here is the place!"
Like all Hollanders, the Dutch of Sioux County cherished their homeland where many of their families still lived. The new settlement was called "Orange City", in honor of the Royal House of Orange.
Early on, they They set aside one block for a public park, staked off and sold lots and laid aside one-fifth of the proceeds for a college fund. One of the first buildings was a schoolhouse around which the town grew.
Twelve years after they came to Sioux County, they founded a church school – The Northwestern Classical Academy. The county seat was transferred to Orange City, from the more western community of Calliope, as the Dutch became involved in local politics.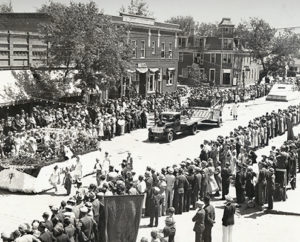 Although the first years in Northwest Iowa were harsh with plagues of locusts, the area grew steadily into the 20th Century. As the European homeland seemed to become further from reality, a movement started to begin a celebration to honor the traditions and customs of their Dutch ancestors. In 1936 the Tulip Festival officially began. What began as a small celebration of Orange City's Dutch heritage has led to over 75 years of our annual celebration, held every third weekend in May.
The internationally recognized festival features music and dancing by children and adults in authentic Dutch costumes, two daily parades, nightly musical theater, a carnival midway, Dutch delicacies, delicious food, plus thousands of tulips and a dozen replica windmills throughout this charming village.