A Day of Vibrant Life: Kaleb Jensen
Kaleb Jensen is a Senior Marketing Manager at Staples Promotional Products, an Adjunct Professor in the Business and Economics Department at Northwestern College and an EMT on the Ambulance team at Orange City Area Health System. He lives in Orange City with his family, and is an active member in the community.
Kaleb took us along for a typical day living and working in Orange City. Throughout the day, Kaleb captured the quality career opportunities and amenities available in our community.
Note: The images and commentary that follow in this post were shared by Kaleb on the Vibrant Orange City social media accounts.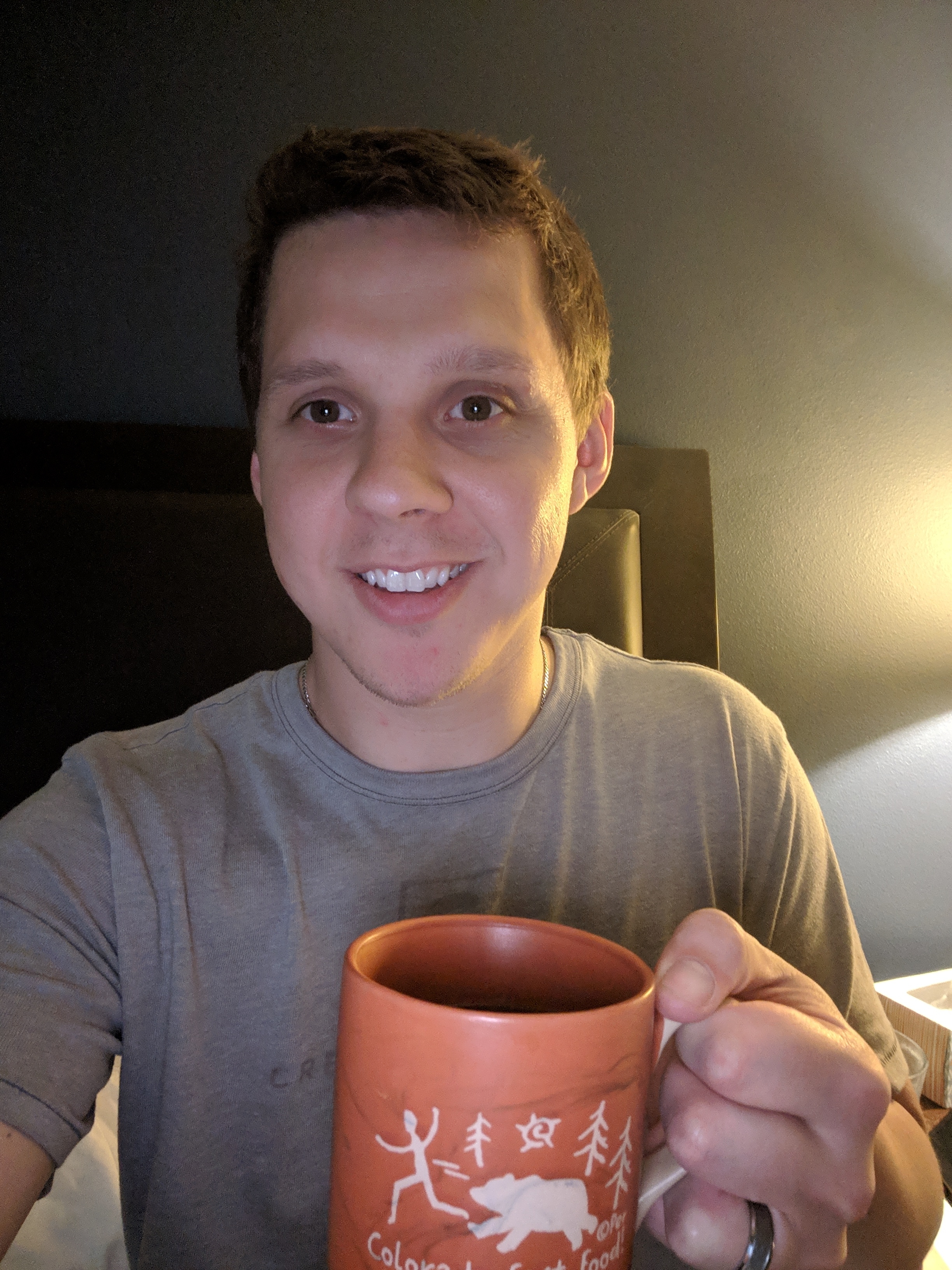 Good morning Orange City and beyond! I am excited to take you along with me through my day. We have a lot planned, so I better energize with a cup of coffee.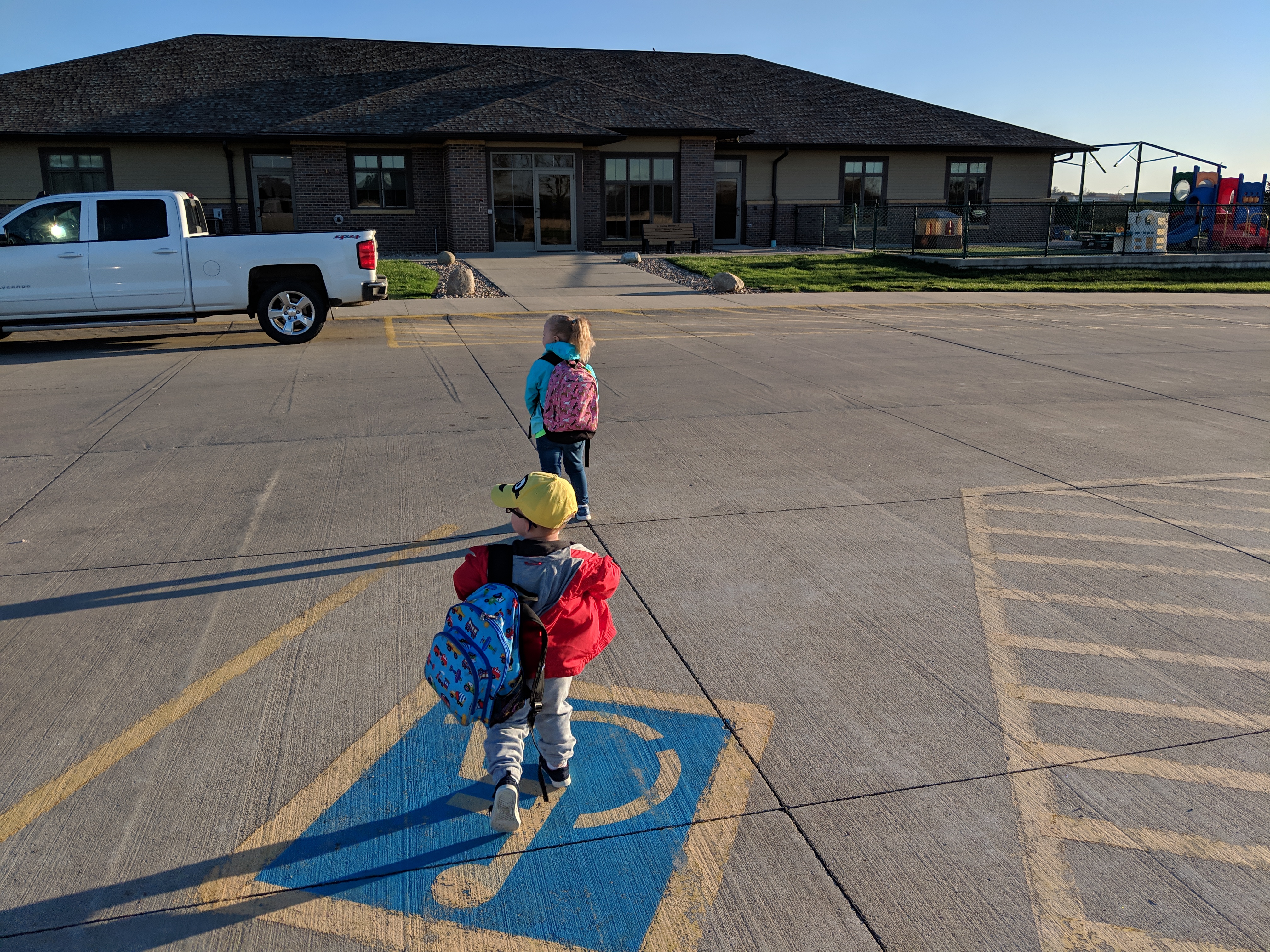 Dropping off the hooligans at daycare. Having a reliable and quality daycare for our kids is super important to my wife Katie and me. Orange City Area Daycare and Preschool has been great at providing a fun and educational experience for our kids, Charlotte and Sam.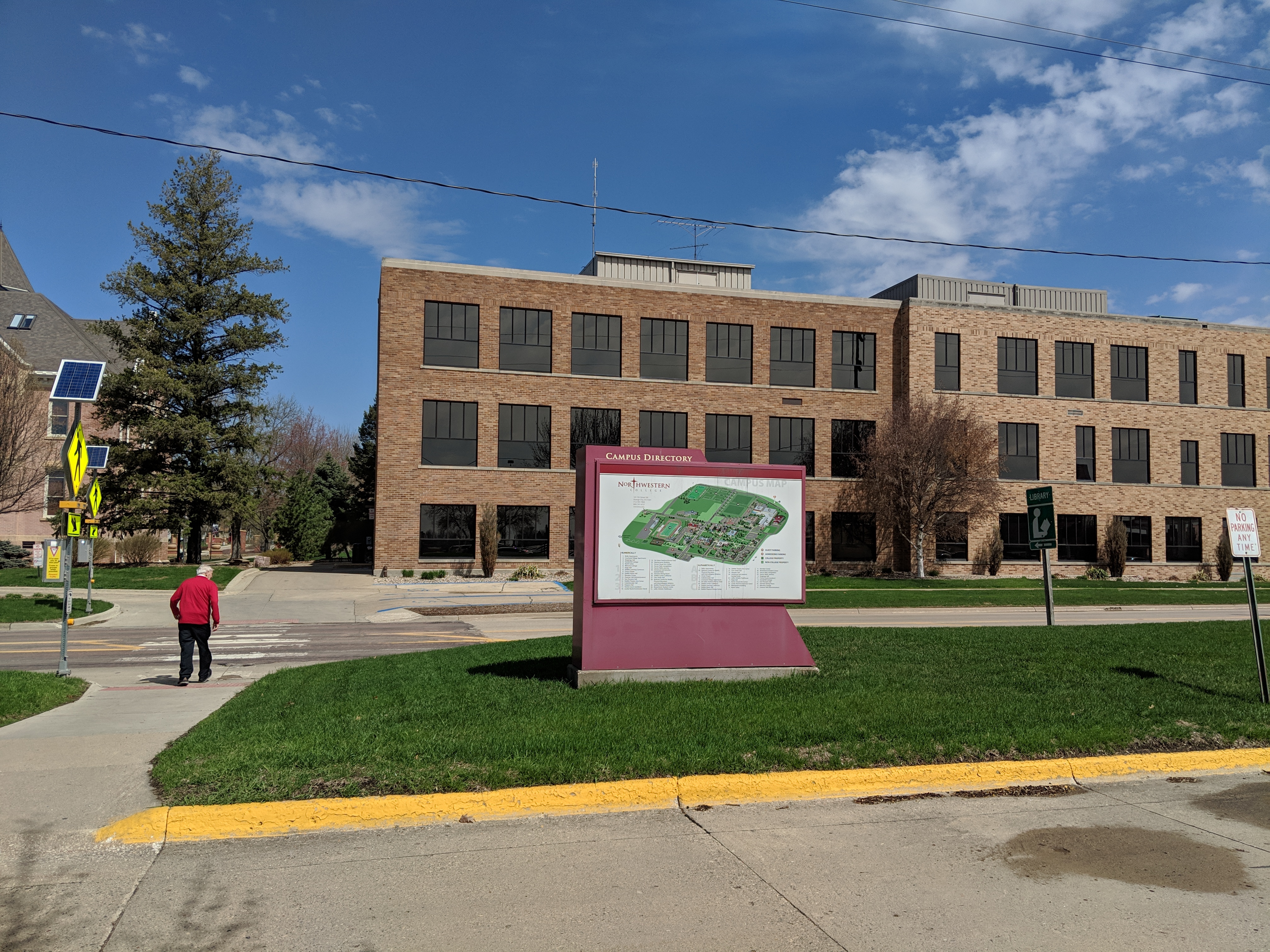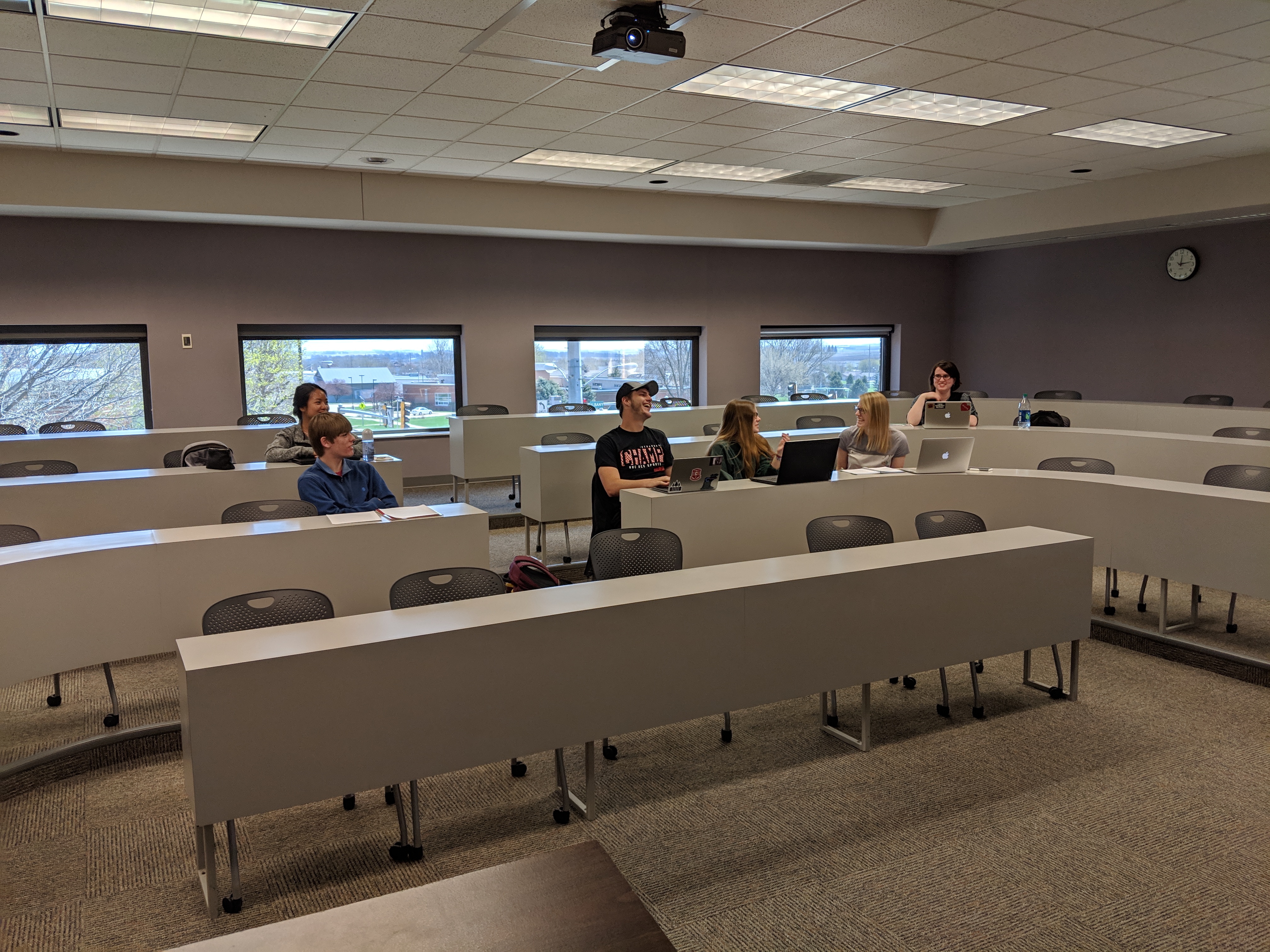 This last year I have been fortunate to teach as an Adjunct Professor in the Business and Economics Department at Northwestern College. The college has also been a great resource for my family to enjoy things like sporting events, concerts, and plays.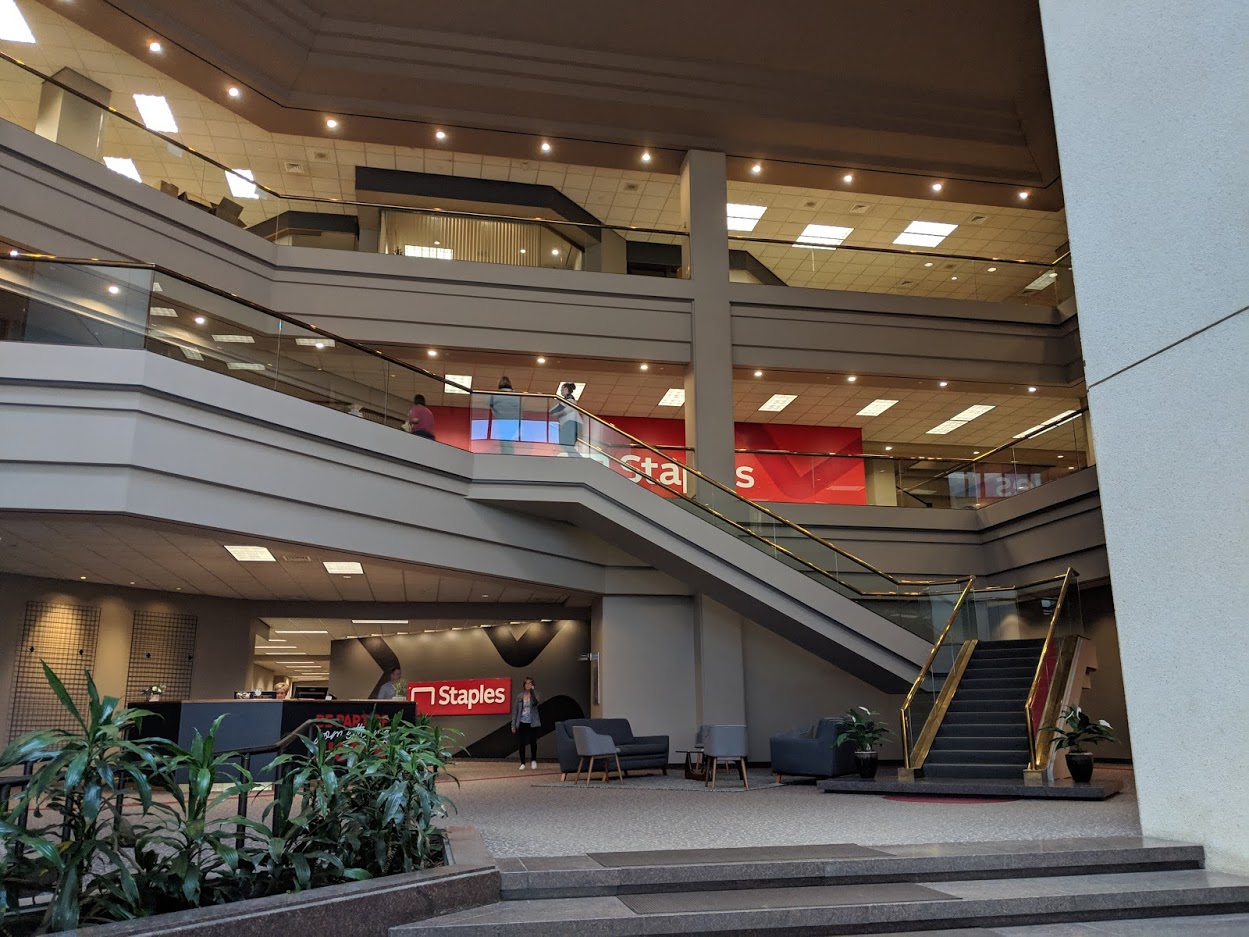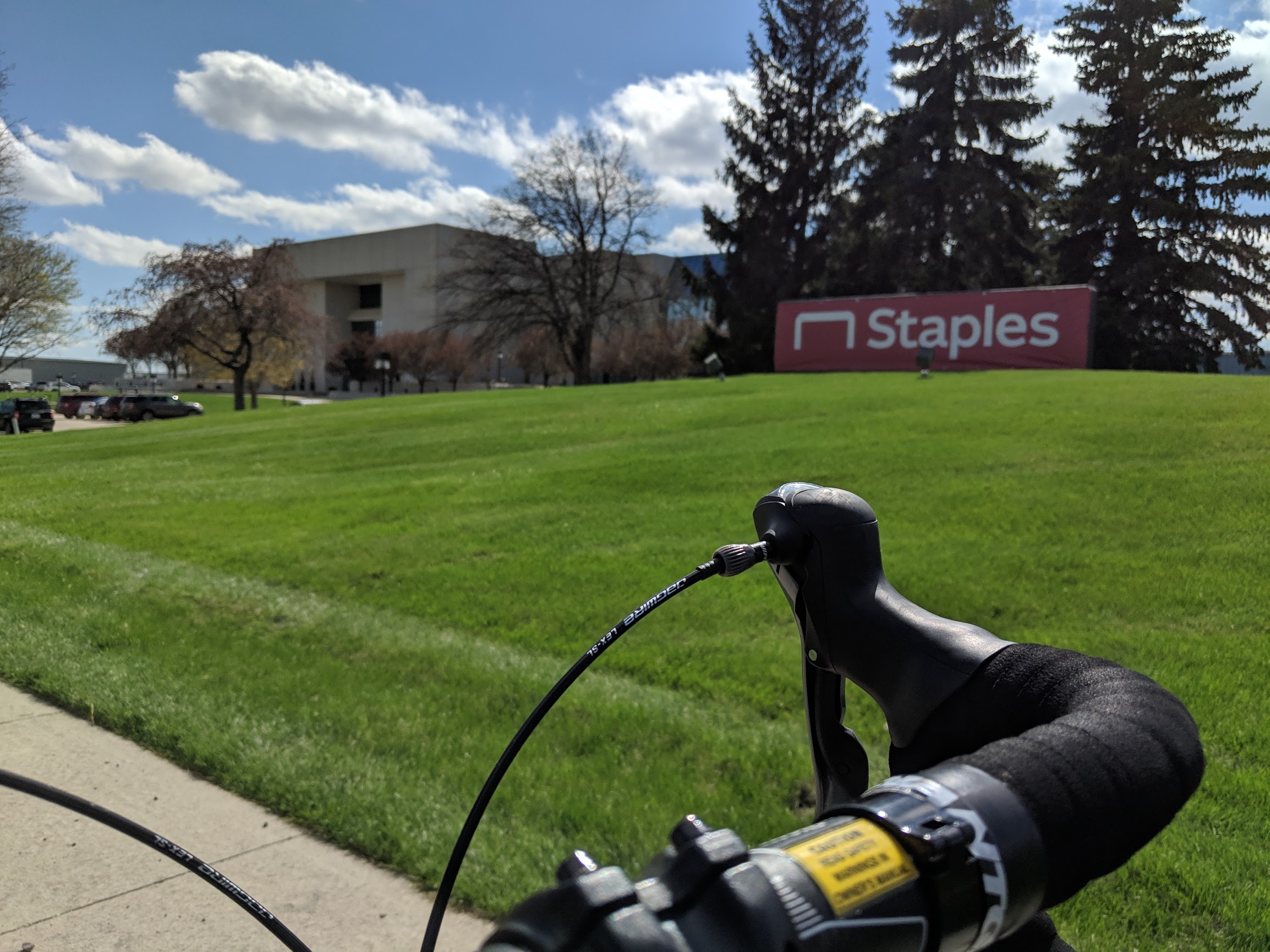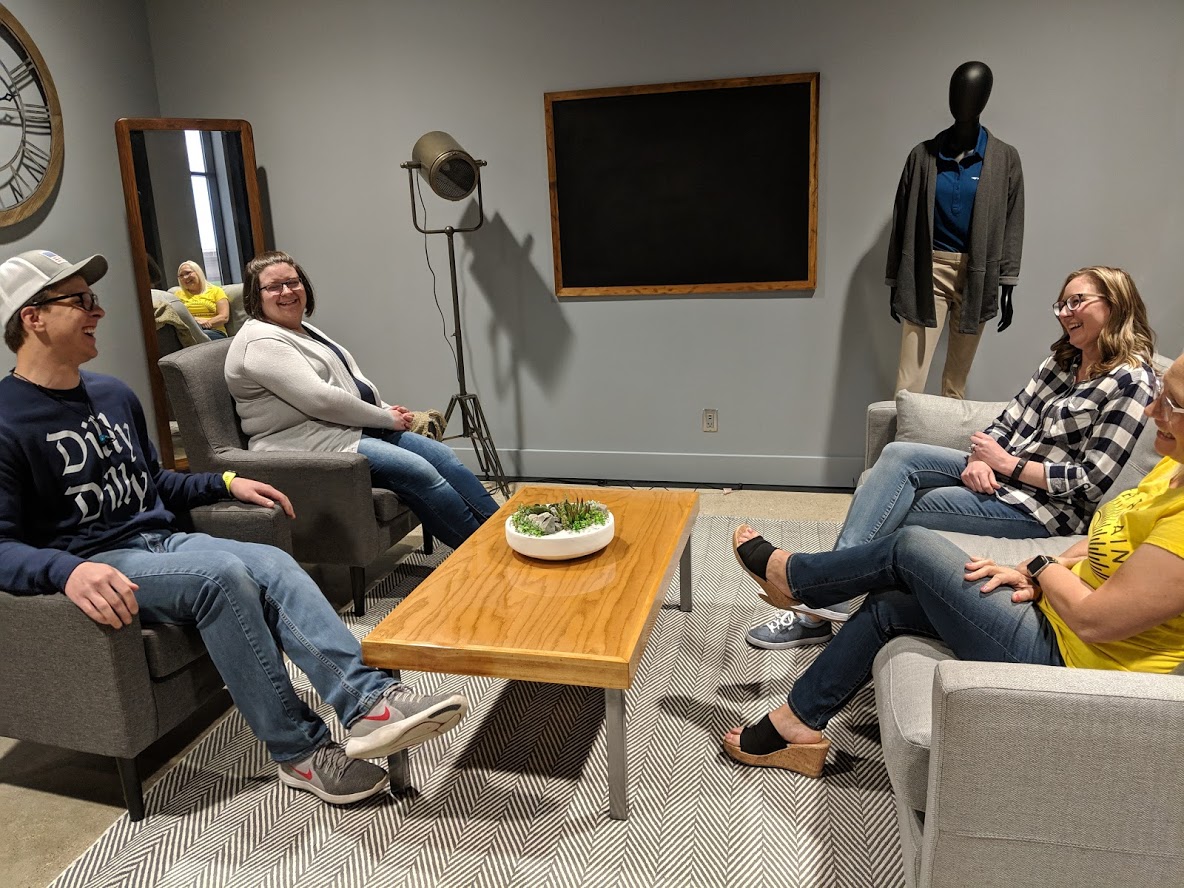 Working at Staples Promotional Products is super fulfilling. I can serve the many Fortune 500 companies Staples supports, all while living in rural Iowa with a flexible worklife and great people alongside me. It is also pretty awesome to bike to work.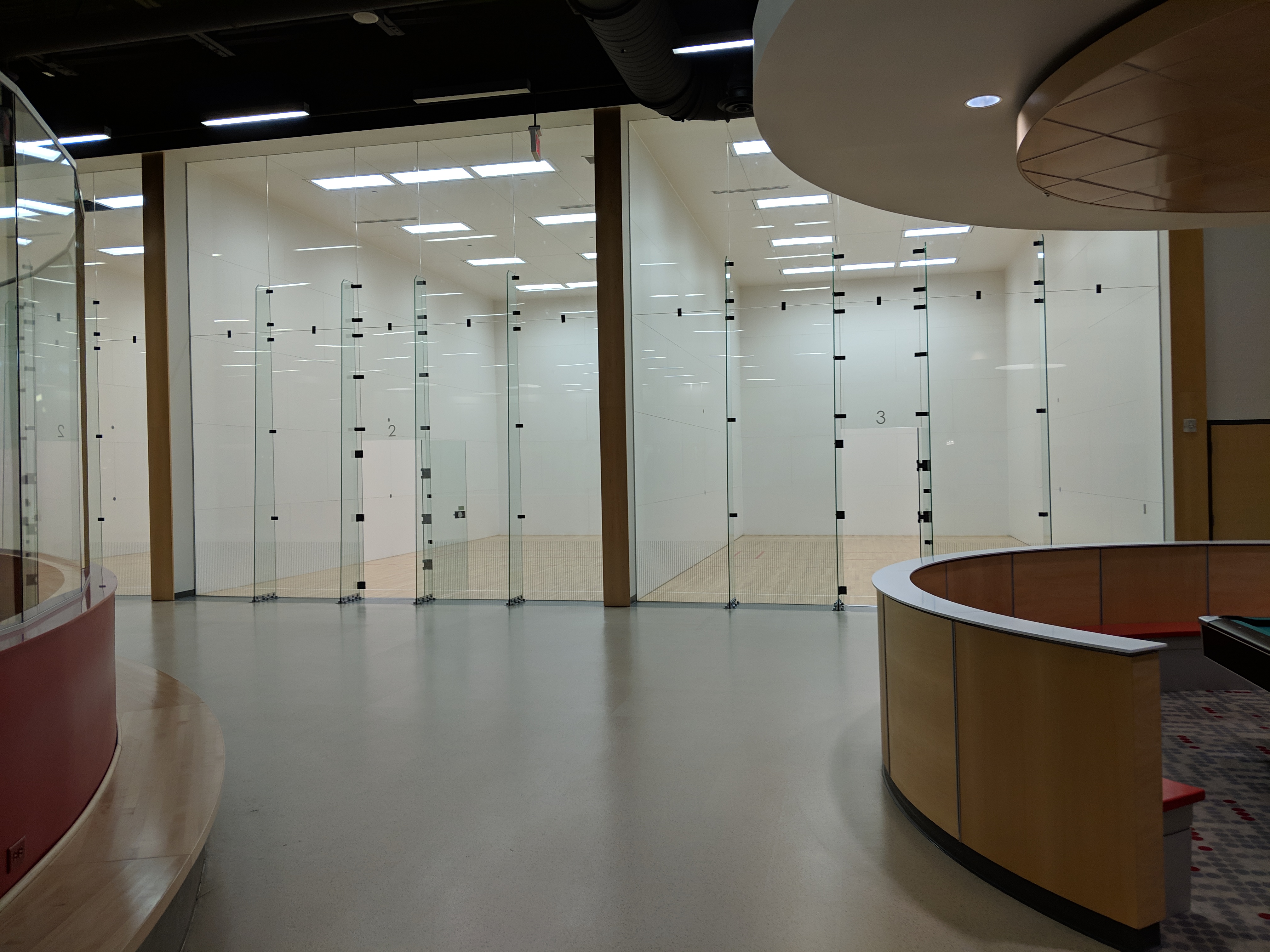 No workout is like a noon hour pickup game of racquetball. The courts at Northwestern College's RSC – DeWitt Fitness Center are great and are frequented by community members and students alike.
I decided to pick up some lunch at the Puddle Jumper Café in Orange City Area Health System. Don't miss out on this hidden treasure. Katie and I both work at OCAHS, her as a nurse in the hospital and me as an EMT with the Ambulance.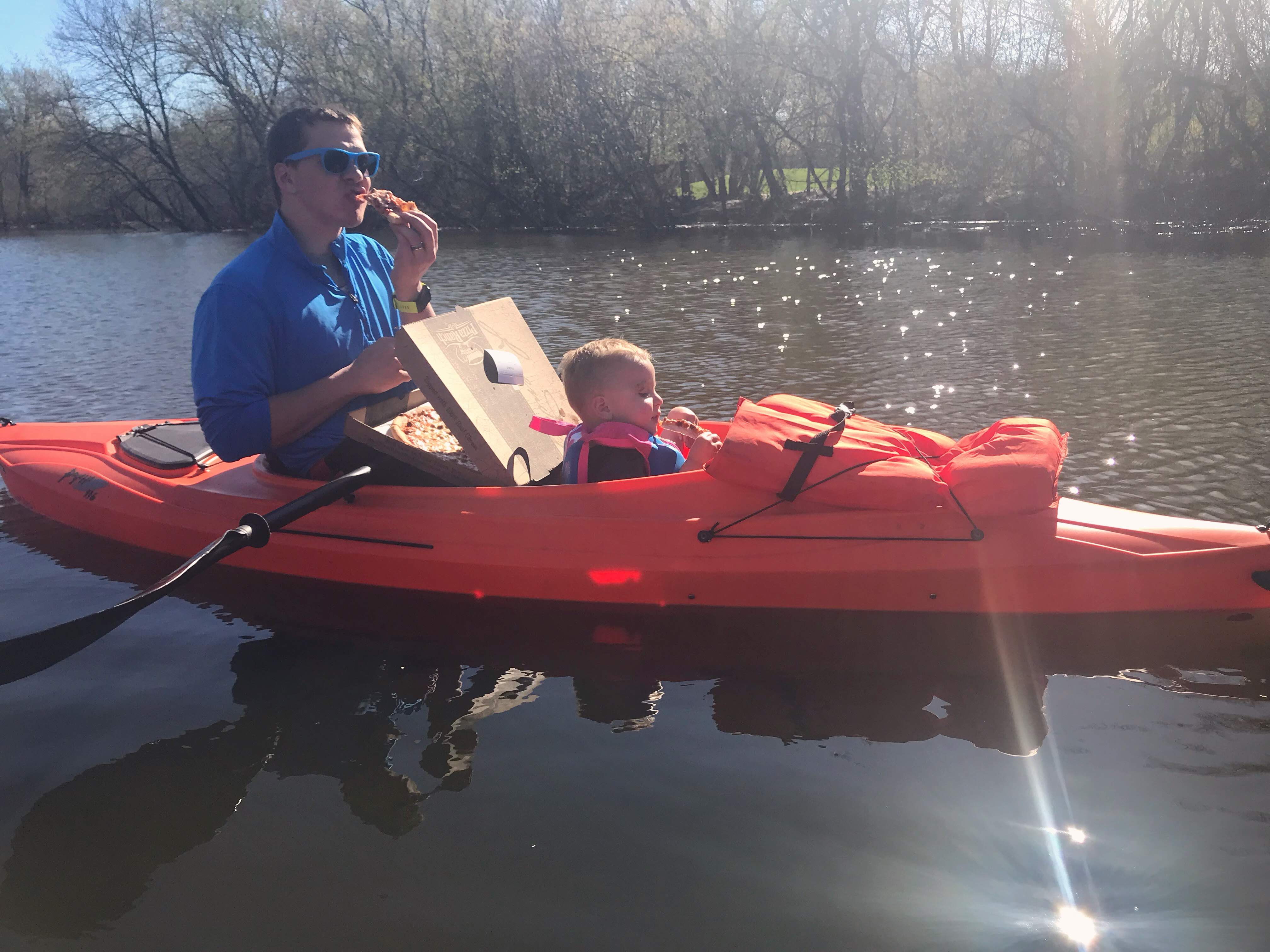 One of our favorite past times is kayaking down a local river or pond. After work, I met my family at the Alton Roadside Park along with some Pizza Ranch. The boys definitely had their fill.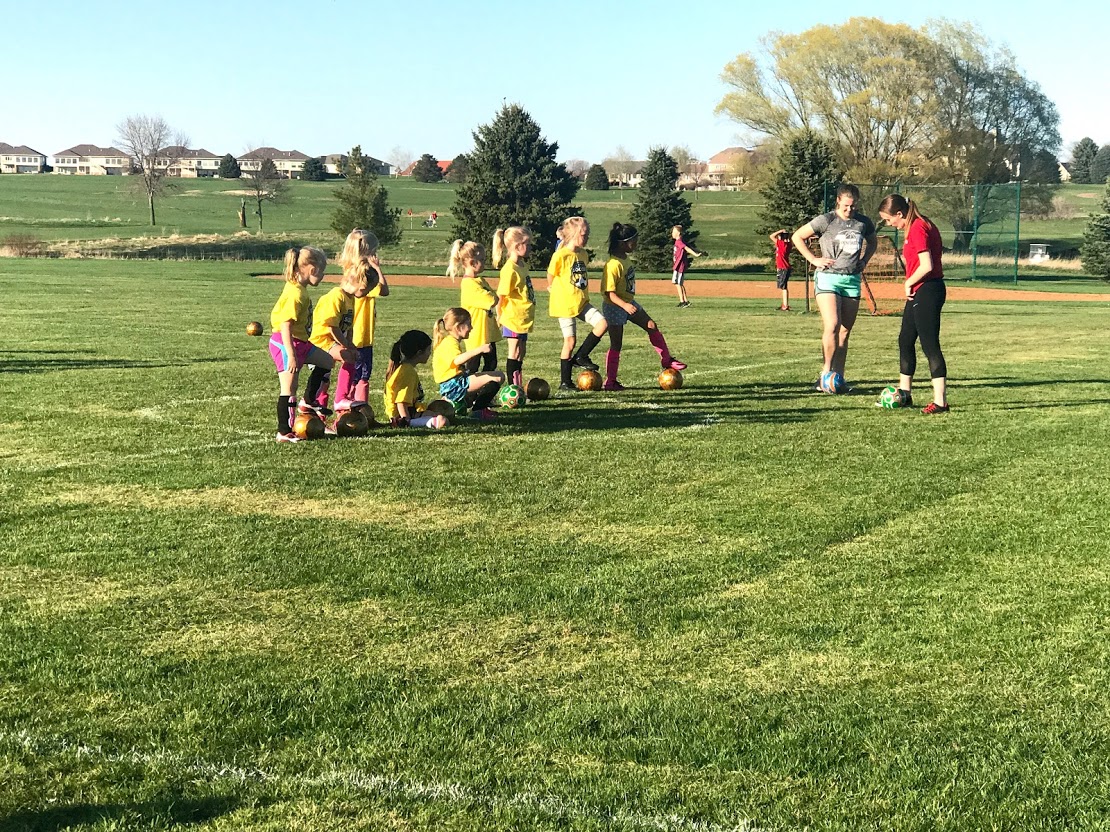 We love having so many opportunities for our kids to grow and thrive. Part of that involves their participation in sports and there is no shortage of opportunities for kids with Orange City Area Recreation and Fitness. Today we are getting to watch Charlotte play soccer with some of her friends.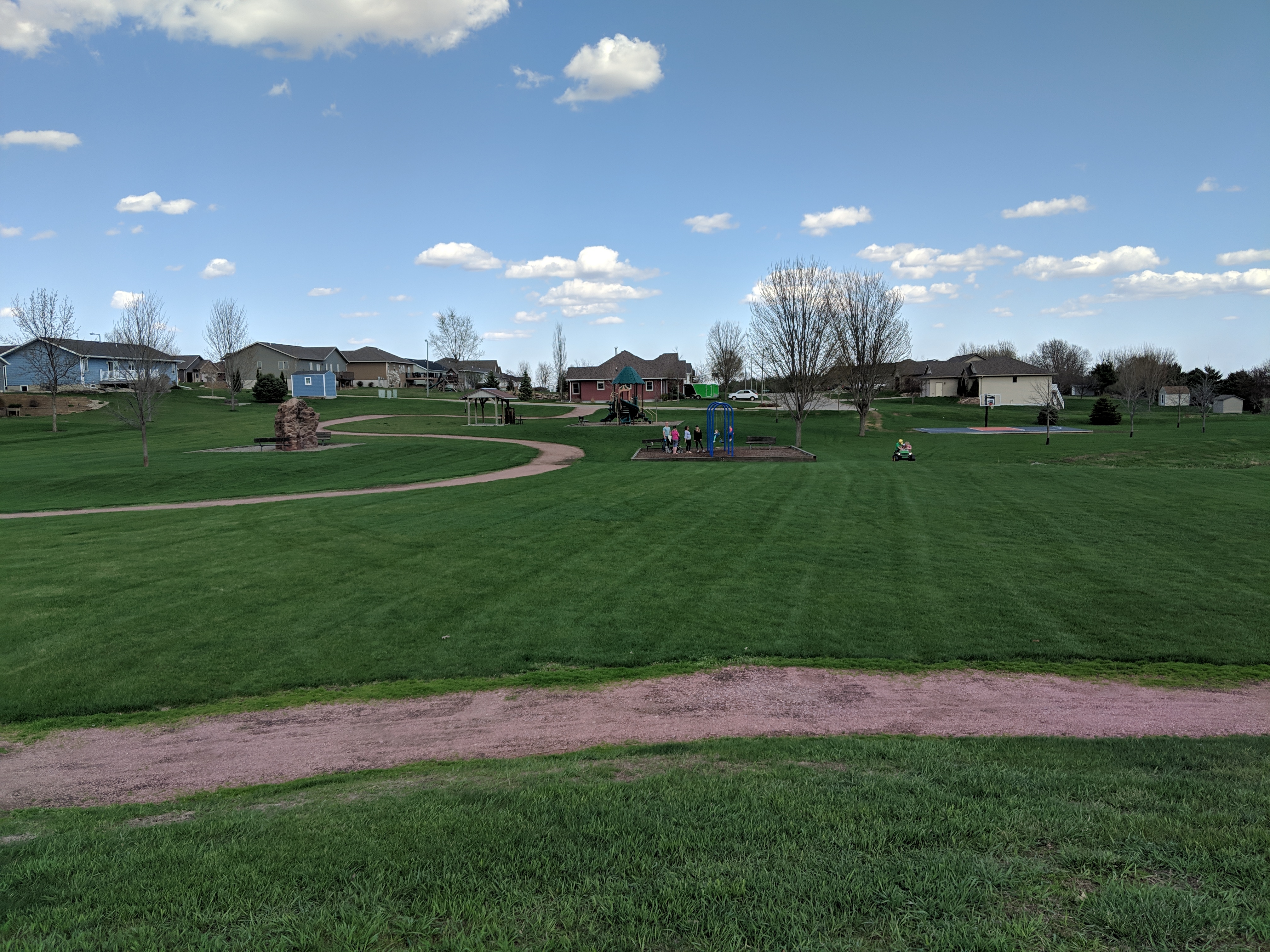 Back at home the kids are enjoying a local park within earshot of our house.
The kids are ending their night with smores and snuggles by the bonfire.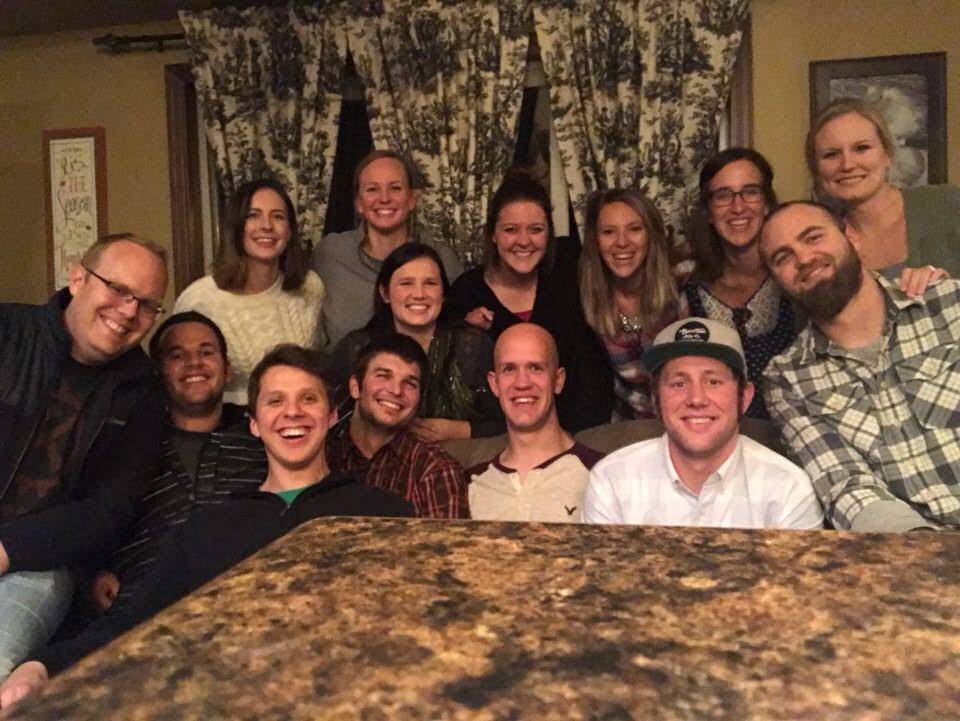 I end mine with a bible study that my Trinity small group is doing together (photo of us from Thanksgiving). Not knowing anyone from Orange City before we moved here, we have been blessed to find such close friends through our church.
Thank you for following along for a typical day of vibrant life in Orange City!