Dutch Windmill Visitors Center: Home to Chamber of Commerce and Orange City Arts Council
Standing taller than most of the structures in Orange City, the Dutch Windmill Visitor's Center is perhaps the most spectacular windmill in Orange City. The edifice measures 52 feet from the ground to the dome, and 76 feet from the ground to the tip of the vane. It has approximately 1,000 square feet of floor space inside.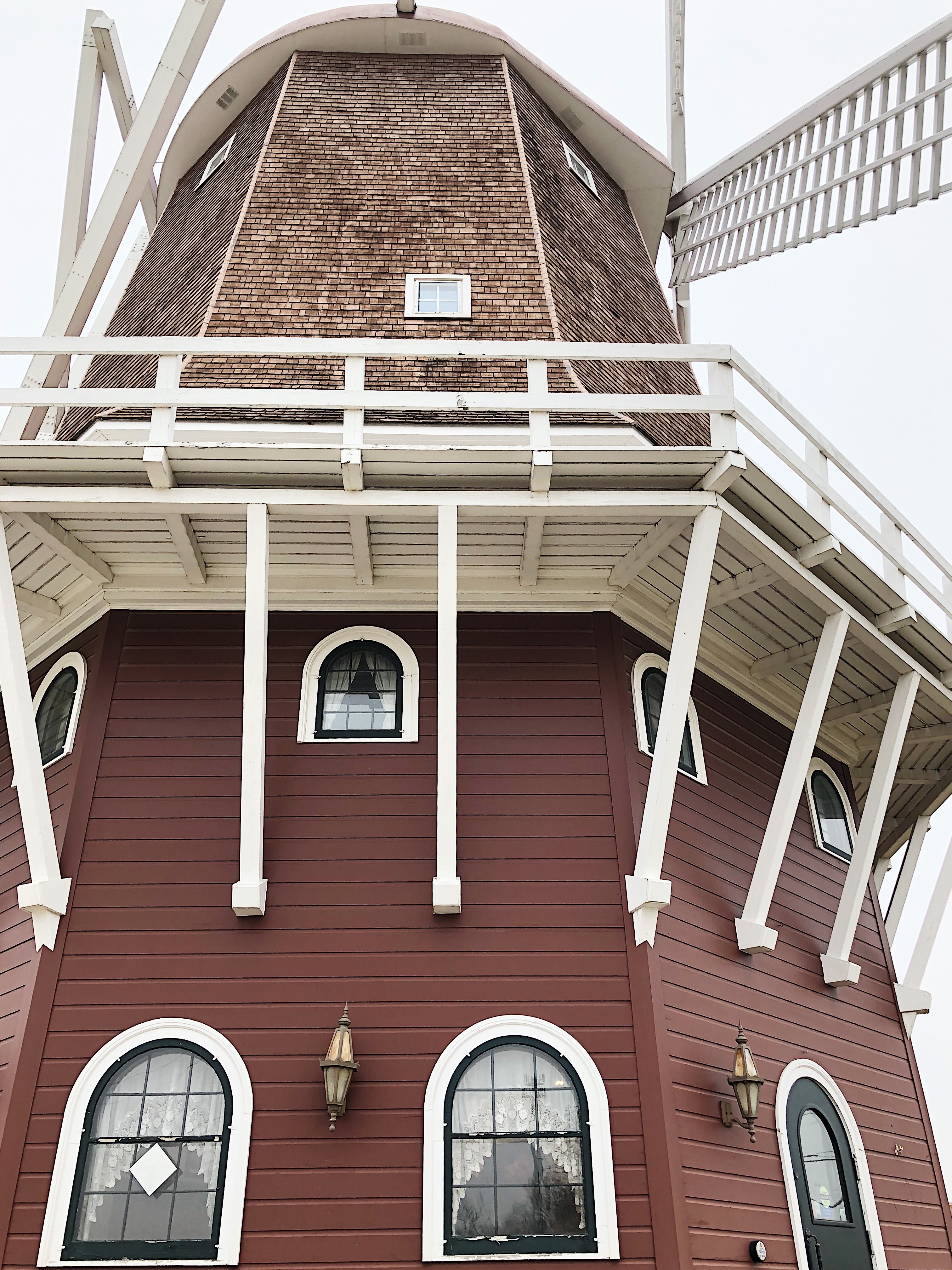 Construction of the windmill began in 1972 presenting many challenges along the way of completion. They began with the design itself. Virgil Rowenhorst, than president of Northwestern Bank, engaged an architect from Sioux City to build a drive-in bank that would represent the community's heritage and hospitality.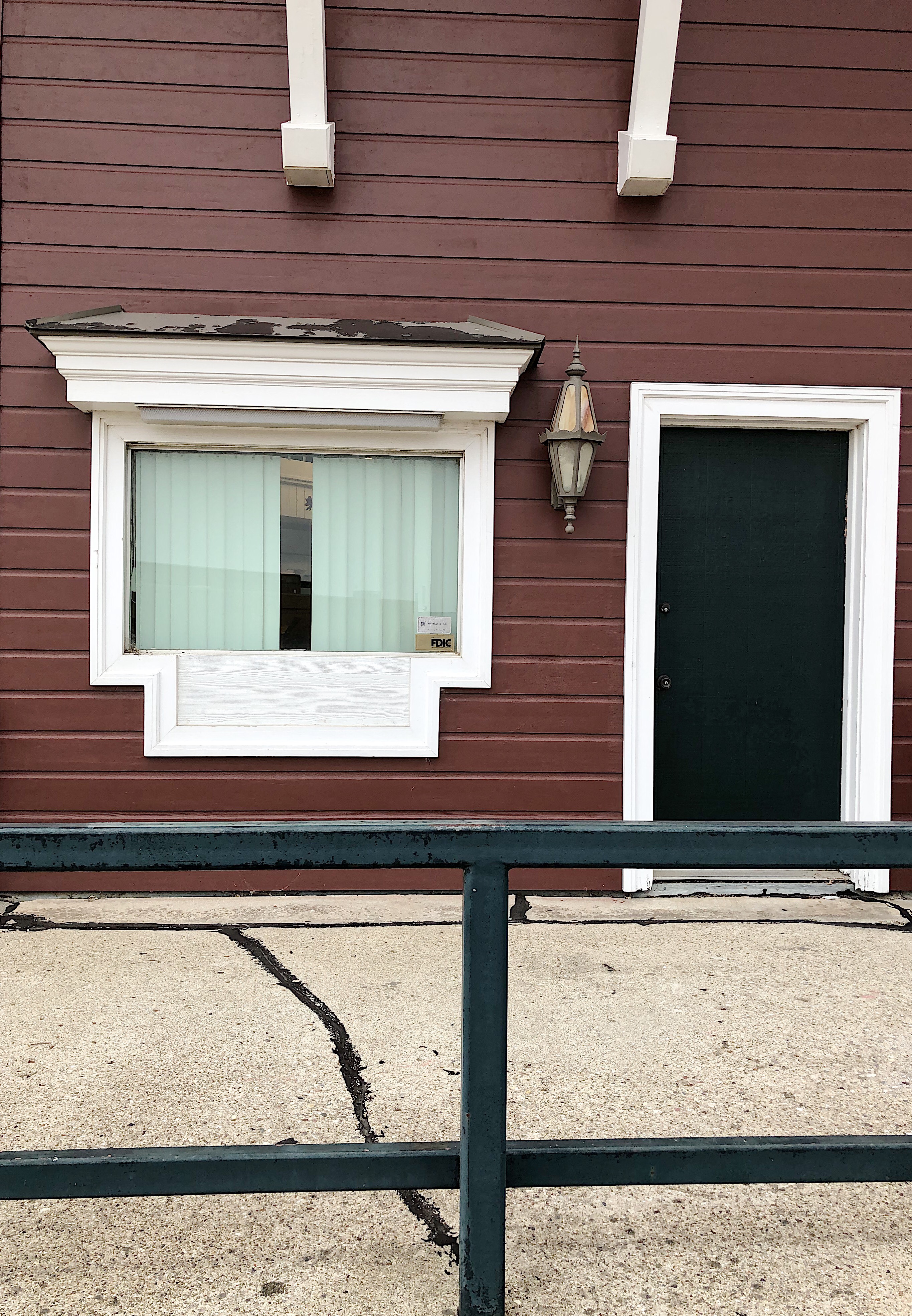 But, Rowenhorst had problems with the architect and design. He then called on Andrew Vogel, a native of Holland who built his own working mill with a replica of a miller's home attached on the property of the Diamond Vogel Paint Company.  From there on Andrew Vogel took the project in hand.
Once construction was underway, however, other problems developed. It was feared that the walls of the building would not support the 7,000 pound dome along with the vanes, which weighed an additional 14,000 pounds. At that point a structural engineer was called in.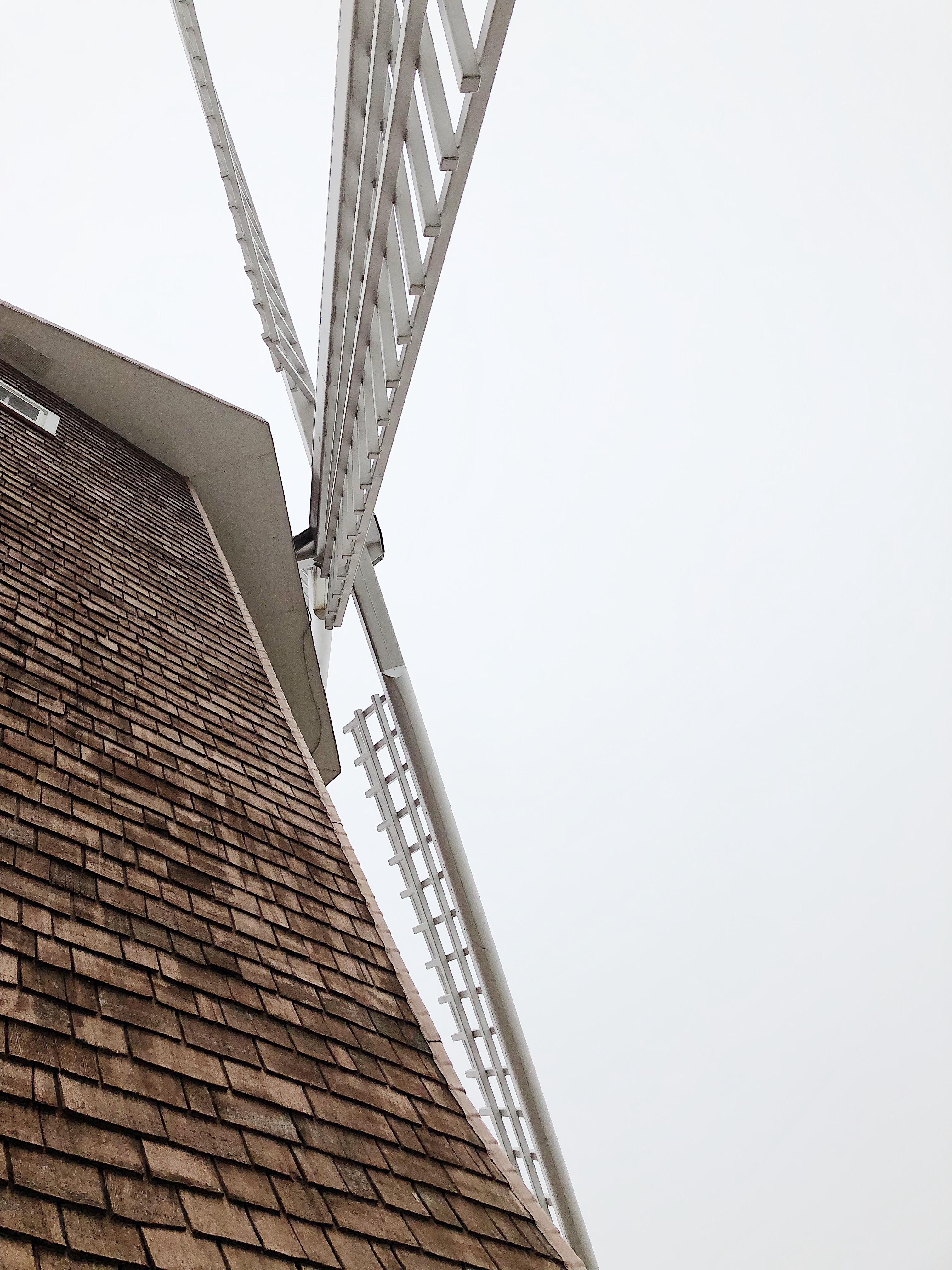 A series of cables were installed to strengthen the sides of the building and the rods were fixed in cement blocks in the basement. In addition, anchors were placed in the basement on each of the eight sides of the octagonal structure to give it stability.
Although, it was a bigger project than bargained for, in the end it was a successful one. The structure will withstand winds of 90 miles per hour, even with an inch of ice on the blades, the engineer assured bank officials.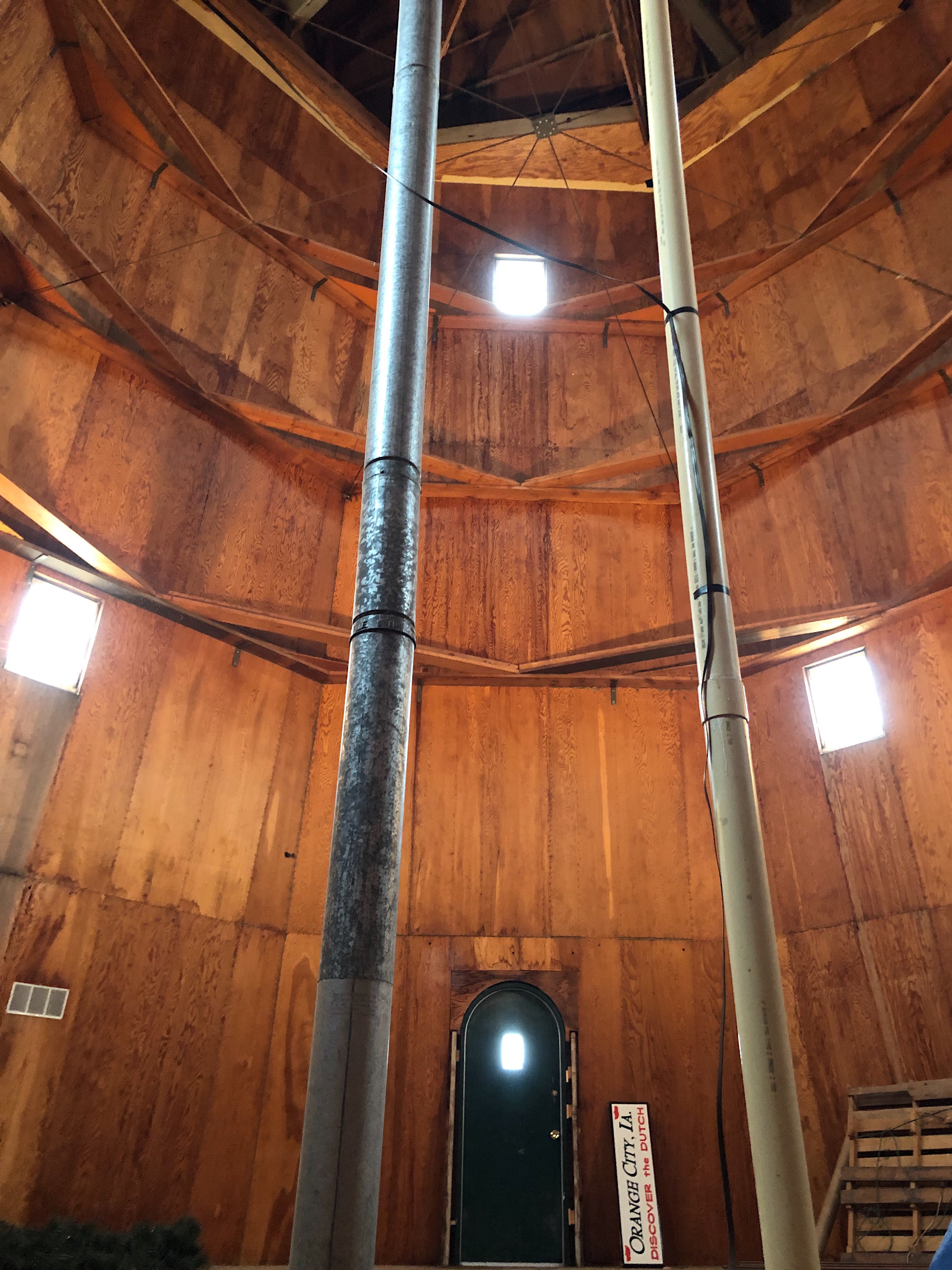 The unique landmark took 14 months to complete. In October, 1973 the drive-in bank opened its doors.
As of April 9, 2001, the Dutch Windmill is open as a Visitor's Center and Chamber of Commerce. In 2020, the Orange City Arts Council also moved into the windmill.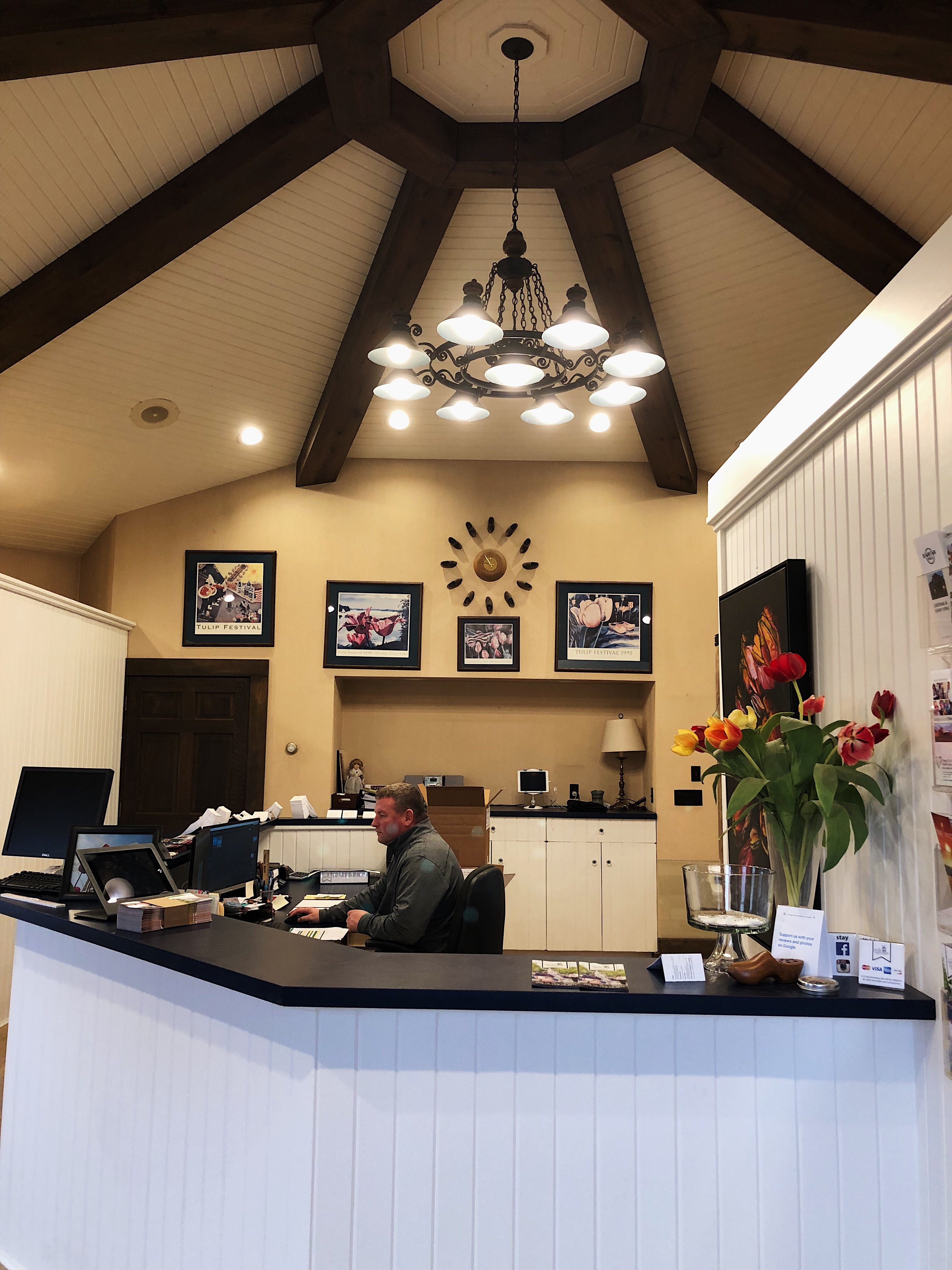 Both local brochures and Iowa brochures are on display. Tickets are sold to the Tulip Festival attractions, a number of souvenirs are on sale, Tulip Festival prints are on display and knowledgeable staff is there to assist those who visit or have questions about the community.