EZ-Liner Unveils New Logo
EZ-Liner, a manufacturer of paint marking equipment based in Orange City, Iowa, recently unveiled a new brand logo. The new logo conveys the company's technology-forward, reliable and customer-tested line of equipment. All of the company's trucks feature the new EZ-Liner brand. The marketing department is currently working on releasing new business literature, apparel and corporate identity materials with the updated design.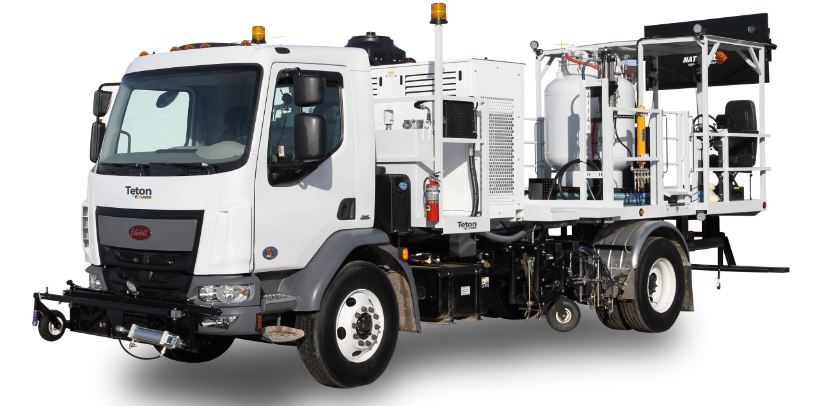 The Vogel family began making paint in 1926, when Andrew Vogel, a Dutch immigrant, mixed coatings in his garage. Originally, Vogel made a white house paint and a red barn paint, but as the state of Iowa began painting roadways in the 1930s and 1940s, Vogel created traffic paint as well.
Andrew's son, John Vogel, branched into highway painting in response to growing demand. Around 1960, John and his crews started building their own marking equipment because machines on the available at that time weren't effective. In 1965, the EZ-liner brand was born.
Today, EZ-Liner manufactures industry-leading marking equipment. EZ-Liner and Diamond Vogel continue to work together with striping crews to improve both the paint and the striper.