First Siouxland Adaptive Sports Clinic set for Oct. 26-27
A group of Northwest Iowa parents have joined together to start the first ever Siouxland Junior Adaptive Sports Clinic. The free event is being held in Sioux Center, Iowa, on October 26-27.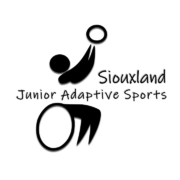 This clinic features sled hockey, swimming, dance and track and field activities. The goal of the clinic is provide locals with an opportunity to try a new sport or build more skills and confidence in a sport they already enjoy. Participants are able to build relationships with local and national athletes, and in addition to the activities, an expo will be held and will feature adaptive resources, programs and vendors.
The clinic has room for 50 registrants between the ages 8-22 and participants must be eligible under Paralympic Classification System; for example, Cerebral Palsy, Spina Bifida, Spinal Cord Injury, Amputee, Polio,Visual Impairment. For a complete list of classification, visit https://www.paralympic.org/athletics/classification.
The event will be held in Sioux Center at the Dordt College All Seasons Center.
For full details and to register for this free event, go to www.eventbrite.com and search Siouxland Adaptive. Please keep in mind a parent or guardian must in attendance with the participating adaptive athlete.
Schedule
Friday: 6:30pm – 9:00pm Dordt College Rec Center, 498 4th Ave NE, Sioux Center, IA 51250
Saturday: 9:00am – 6:00pm at All Seasons Center, 770 7th St NE, Sioux Center, IA 51250