Local High School Students Explore Potential Careers at Your Future at Work Event
On Friday, January 4, over 500 sophomore students from area Sioux County high schools attended the annual Your Future at Work event. Over 60 area businesses participated in the event, interacting with students through breakout presentations and business booths. This year's event was held at Northwestern College in Orange City.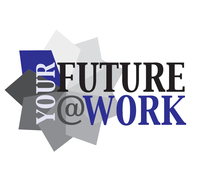 The ultimate goal of the event is to expose local high school students to the  career opportunities available in Sioux County, allowing for students to stay in Sioux County or return to the area in the future in order to contribute to the local economy.
This year's Your Future at Work event began with a presentation given by Dr. Julie Vermeer Elliott, Vice President of Student Life at Northwestern College. Her talk focused on why she choose to work in Sioux County.
Your Future at Work was started five years ago by local community members. Those involved in the event work to inform high school sophomores, sophomore parents and high school teachers to Sioux County, Iowa, businesses with the focus on local career opportunities, skills required for career fields and high school preparation for specific careers.
Schools that participated in the event included MOC-Floyd Valley, Boyden-Hull, Rock Valley, West Sioux, Sioux Center Community, Western Christian, Unity Christian, Trinity Christian and those from area home-schools.