Check out some updates on the most recent housing developments in Orange City!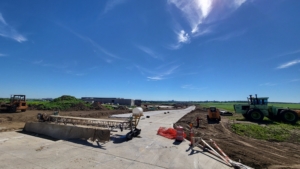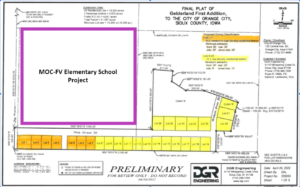 Gelderland Addition – 7 multi-family and 19 single-family residential lots located adjacent to the new elementary school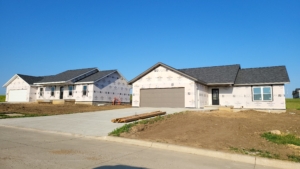 OCDC Spec Houses – The 17th & 18th spec houses that OCDC has constructed and are sold.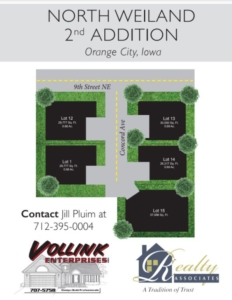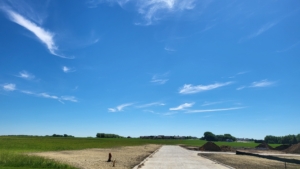 North Weiland Phase 2 – 5 additional large lots that allow outbuildings.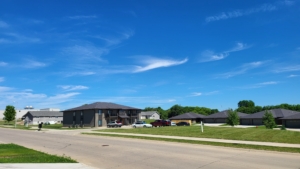 Vision Builders 8-plex – 8-plex apartment building in the Bluestem addition
Collingwood Homes – 12,000 sq. ft. housing manufacturing bldg. (Photos coming soon)