Orange City Arts Announces 2018-19 Season: The World Tour
With internationally acclaimed artists from Spain, Ireland, Zimbabwe, Taiwan, and right here in the U.S., Orange City Arts' 2018-19 World Tour Season features the best of the best in comedy, dance, music, and theatre.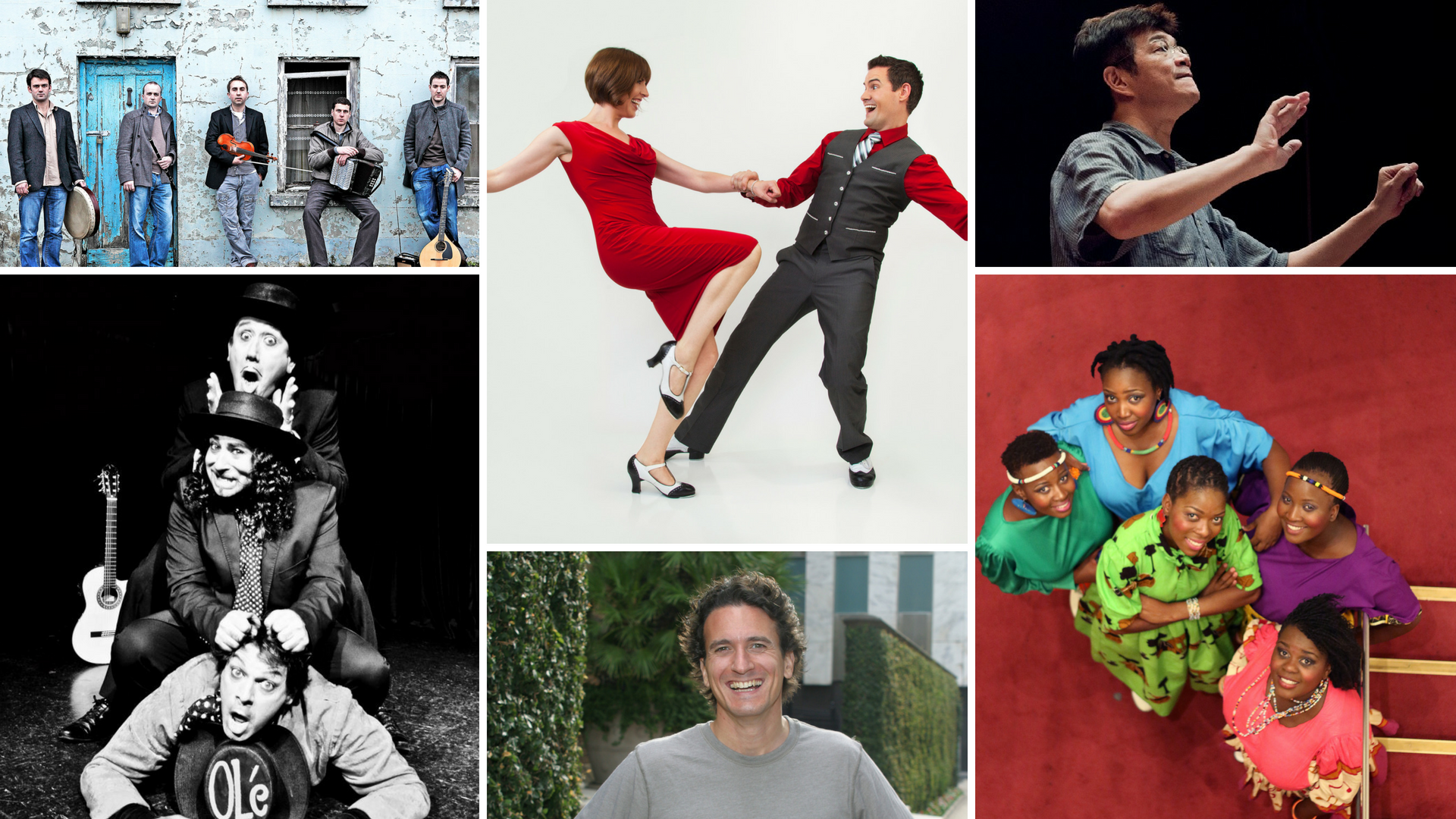 We begin our tour on September 10 in Asia with Taiwan's top choral ensemble. Formosa Singers has been invited to perform at numerous music festivals worldwide, where they have received high honors including International Chamber Chorus Contest gold and silver medals.
Follow us to the beautiful continent of Africa on October 16 for Nobuntu, the female a cappella quintet that has drawn international acclaim for its inventive performances that range from traditional Zimbabwean songs to Afro-Jazz to Gospel.
Happy Holidays with Two on Tap!
Head back home for some old-fashioned holiday cheer on December 7. Two on Tap takes us on a song-and-dance tour of American holiday classics—plus catch our local dance troupes as they join Two on Tap onstage!
Antonio's tales of growing up bilingually in a Cuban and Irish-American household have inspired audiences worldwide to gather their own family stories, and now many of his award-winning books are being developed for film and television.
On to Europe and the Emerald Isle with Téada! A frequent headliner at major music festivals throughout the world, Téada's traditional yet refreshingly energetic modern sound entrances audiences wherever they go.
Olé! Epic Musical Comedy from Spain
We continue our stay in Europe with the outrageously funny musical trio, Olé! The Gipsy Kings meet the Marx Brothers in one of the most zany, unpredictable and spectacular shows in the world.