Vibrant Feature: Orange City Area Parks and Recreation
Orange City and area residents benefit from the many recreation programs and park options available in our community. For team members working in the Orange City Area Parks and Recreation department, their aim is to make sure everyone can enjoy unique amenities and activities.
"I always tell people our goal is to provide unique and quality programming for citizens of Orange City that enrich and challenge people and provide social and physical opportunities — for all ages and all people," shares Mitch Aalbers, current Orange City Parks and Recreation Director.
Aalbers has been in his role for the past ten years, and his department also includes Nathayn DeHoyos, Parks and Recreation Assistant, and Brian Goslinga, Parks Supervisor.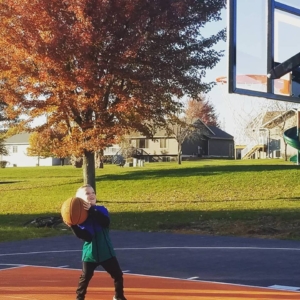 Recent improvements in the parks department include a basketball court at the Puddle Jumper park. This court is a sport court, a unique floor that's made up of plastic tiling set on top of concrete to give a better feel during play.
The Orange City Area Parks and Recreation team points to their programming as a major accomplishment. The soccer program alone has 500 participants. Two years ago, the flag-football program had 80 participants. This year, it has 192. Aalbers says it's common for people to come from a 30-mile radius to participate in Orange City programs.
There's a lot of work that goes on behind the scenes in order to provide different amenities and offerings that set Orange City apart. One example is Orange City's bark park.
"There are not a lot of small towns that have a dog park, but in Orange City, there's a lot of people that enjoy and use it," said Aalbers.
Right now, Aalbers is working on a grant to provide an all-inclusive playground in Orange City.
To hear more about updates from the Orange City Parks and Recreation department, attend the Vision Orange City: A Vibrant Look Forward meeting on November 6.