Why Orange City: Bekah Vander Stelt
Bekah Vander Stelt grew up in Benton, Arkansas. After graduating from college in her home state, she moved to Orange City and has lived in the community for just under one year. Bekah works in Orange City at Holland House. Below she shares her experience moving to Orange City.
Why did you move to Orange City?
In December 2018, my now-husband, Joe, asked me to marry him. At the time, we lived 11 hours away from each other. He was in Maurice, Iowa, and I was in Benton, Arkansas. We talked a lot about where to live, and it wasn't an easy decision. Joe was offered a great job opportunity at the Pizza Ranch Restaurant Support Center, and he couldn't turn it down. Pizza Ranch is a company Joe loves, and his dad also works in the office with him.
When he was offered the job, Joe assured me that living in Orange City would be a safe place with welcoming people. I trusted him. We bought a house, which Joe spent all summer working on, while continuing his roofing business that he started at a young age, Young Gun Roofing & Carpentry. We got married September 1, 2018, and after our honeymoon, we settled into our home together in Orange City.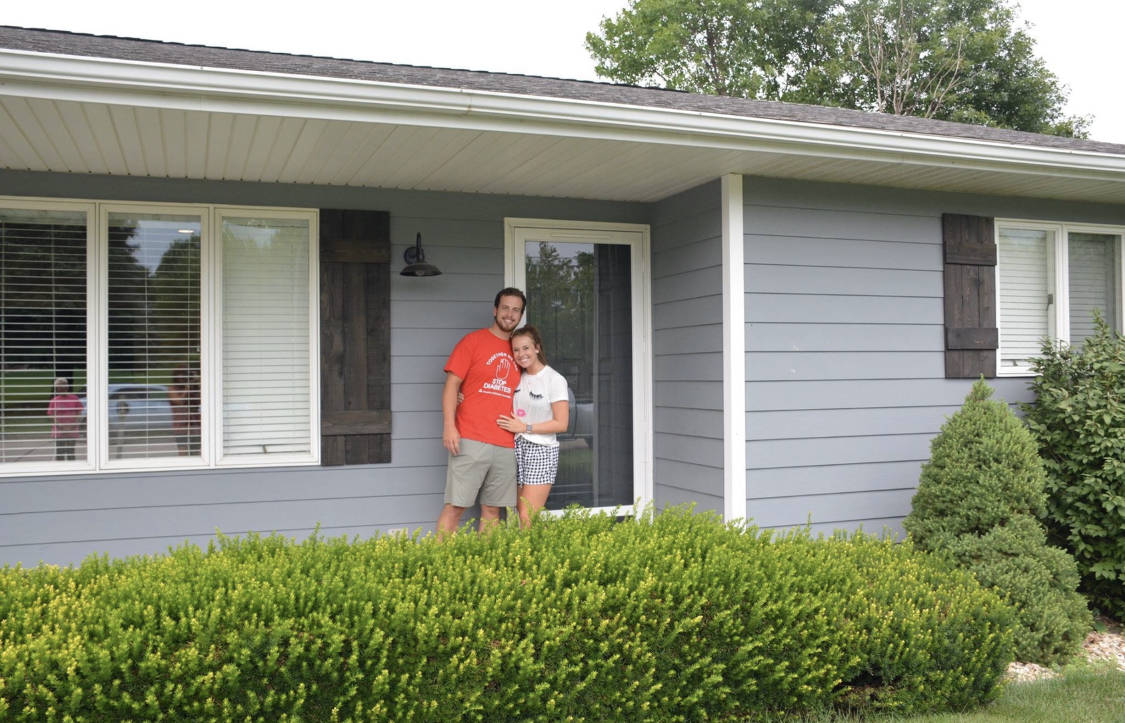 How would you describe your lifestyle in Orange City?
I work at Holland House as the Marketing Director/Clothing Buyer. After visiting Orange City, I quickly fell in love with this store. I love my job, and I am so thankful to have a job that never feels like working. My co-workers are fun to be around, and who doesn't want to get paid to shop?!
A favorite hang out spot of Joe and mine is the Blue Mountain Lodge. We love the free appetizers and specials they have. It's a fun place for us to hang out with our friends. I also love the chips and cheese dip (or must I call it queso?) at Los Tulipanes.
What has surprised you the most about living in Orange City?
It quickly felt like home. I was welcomed by everyone. I felt like I had so many friends from the beginning which was such a blessing. Moving away from my family and friends, especially my mom, wasn't easy. I am thankful that Orange City has helped me during that transition. I will never be a fan of the weather, but other than that it's a great place to live!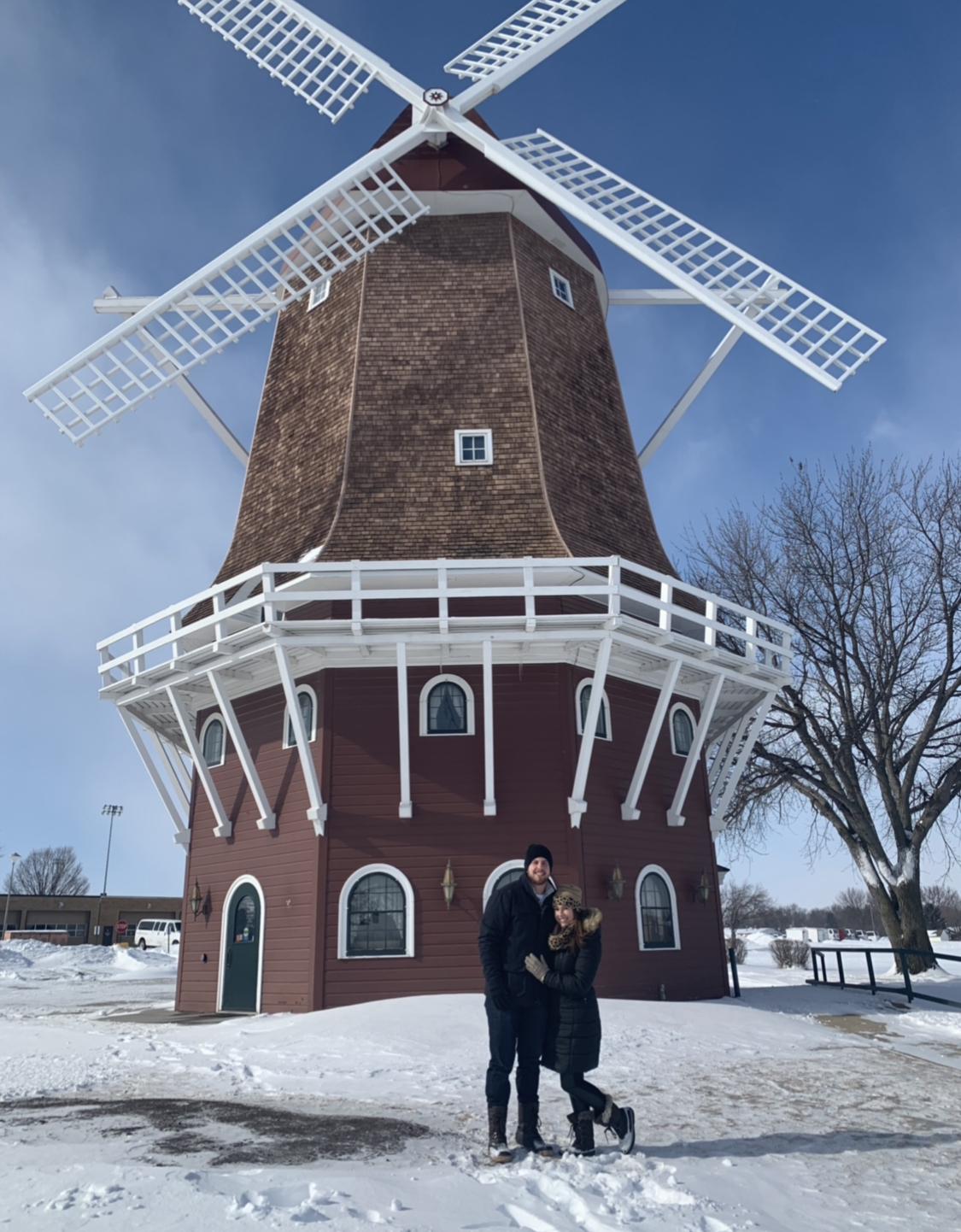 What do you most enjoy about the community?
The downtown of Orange City is my favorite. I love the murals and the quaint small town atmosphere. I enjoy that it feels like a Hallmark movie!
I also love how close knit everyone is. You can't go anywhere without running into a familiar face, and everyone is so kind. When I moved here I had random people coming up to me, welcoming me and wishing us well. It made me feel known, and I enjoyed that.
What makes Orange City unique from other places you've lived?
I have lived in Benton, Arkansas, my entire life. I went to college for four years in Arkadelphia, Arkansas, and studied in Chicago, Illinois, for four months. Each place has been very different. I would say Orange City is most similar to Benton, Arkansas, where I grew up, which is what gave it the feeling of home quickly.
What should others outside of Orange City or those considering a move to Orange City know?
Take the leap of faith. Get involved and put yourself out there. There are so many things Orange City does to get to get everyone in the community involved. You just have to take part. The people here are so kind and welcoming, and it won't take long before it feels like home.