Diamond Vogel and Keep Iowa Beautiful Announce 2019 Grant Awards
Diamond Vogel and Keep Iowa Beautiful (KIB) announced the grant awards for the 2019 Paint Iowa Beautiful program. The program provides free paint to a wide variety of public service projects throughout Iowa. This is the second year Diamond Vogel agreed to expand the paint allocation to include Iowa's 70 state parks. 2020 will mark the 100th anniversary of Iowa's state park system.
The complete listing of the 2019 grant recipients can be viewed here.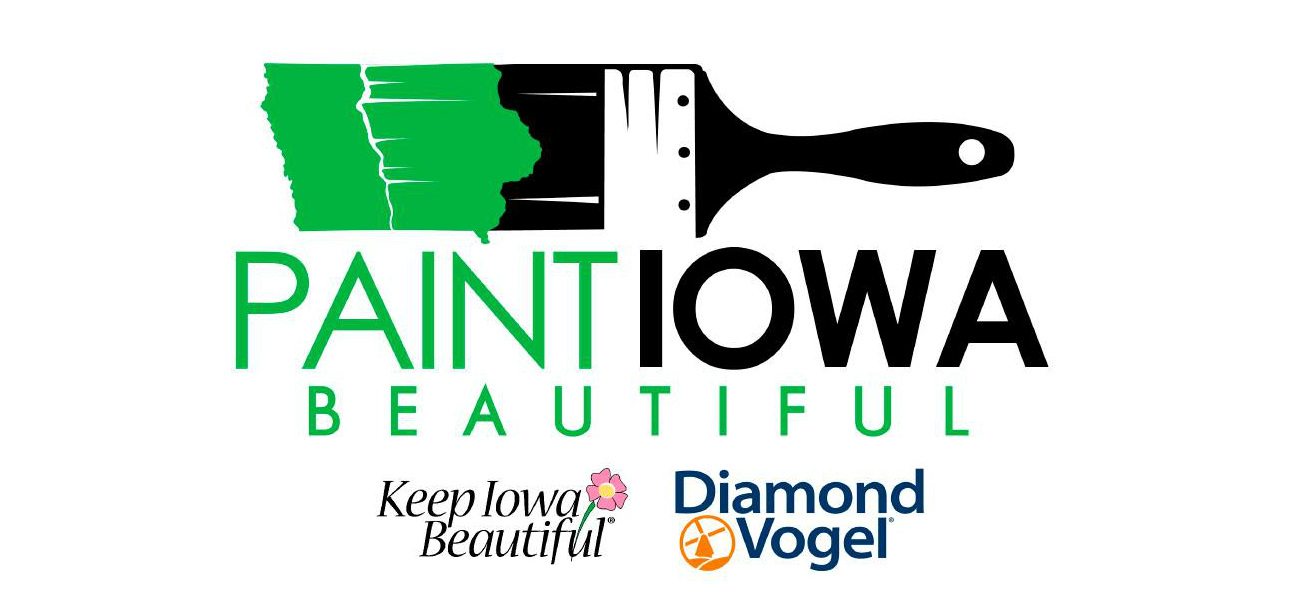 In the 16-year partnership with KIB, Diamond Vogel has awarded over 10,488 gallons of paint for 887
community projects in Iowa.
"Governor Reynolds has signed a proclamation designating April as Keep Iowa Beautiful month and we are pleased to do our part by awarding paint to 104 community projects in Iowa," said Doug Vogel, VicePresident, Marketing, of the Iowa based company. "The partnership with Keep Iowa Beautiful allows Diamond Vogel to assist and work with the many local volunteers that help build communities, making Iowa the number one state in the nation to live."
Gerald Schnepf, Executive Director of Keep Iowa Beautiful added, "The Paint Iowa Beautiful program helps us increase our assistance to neighborhoods, communities, historic projects and other public service organizations in improving the attractiveness and beauty of our home areas. These projects definitely improve the beauty of Iowa, its countryside and its communities."
Diamond Vogel is an Orange City, Iowa based, family owned company started in 1926 by Andrew Vogel. It serves 13 states with seven manufacturing facilities and over 65 service center outlets providing Architectural Finishes, Industrial and Original Equipment Finishes and Home Decorating Products.