A Day of Vibrant Life: Lindsay Bauer, Executive Director of Orange City Arts
Orange City Arts brings our community to life through arts engagement events and ongoing classes, workshops, and outreach opportunities with professional artists from around the world. The Orange City Arts Council has a passion for supporting the work of local artists as well as exposing Orange City community members to a variety of performing and visual arts mediums from a variety of disciplines and cultures.
We followed Lindsay Bauer, Executive Director of Orange City Arts, to see what a typical day working for Orange City Arts looks like. She shared the behind-the-scenes look at what it takes to enrich the lives of our community through art.
Note: The images that follow in this post were all taken and shared by  Lindsay Bauer on January 26, 2019, unless otherwise noted. Lindsay shared the images on the Vibrant Orange City social media accounts. 
Lindsay started her day at the Orange City Arts office, located in the Orange City city hall. Her work began by checking to-do lists and prioritizing tasks.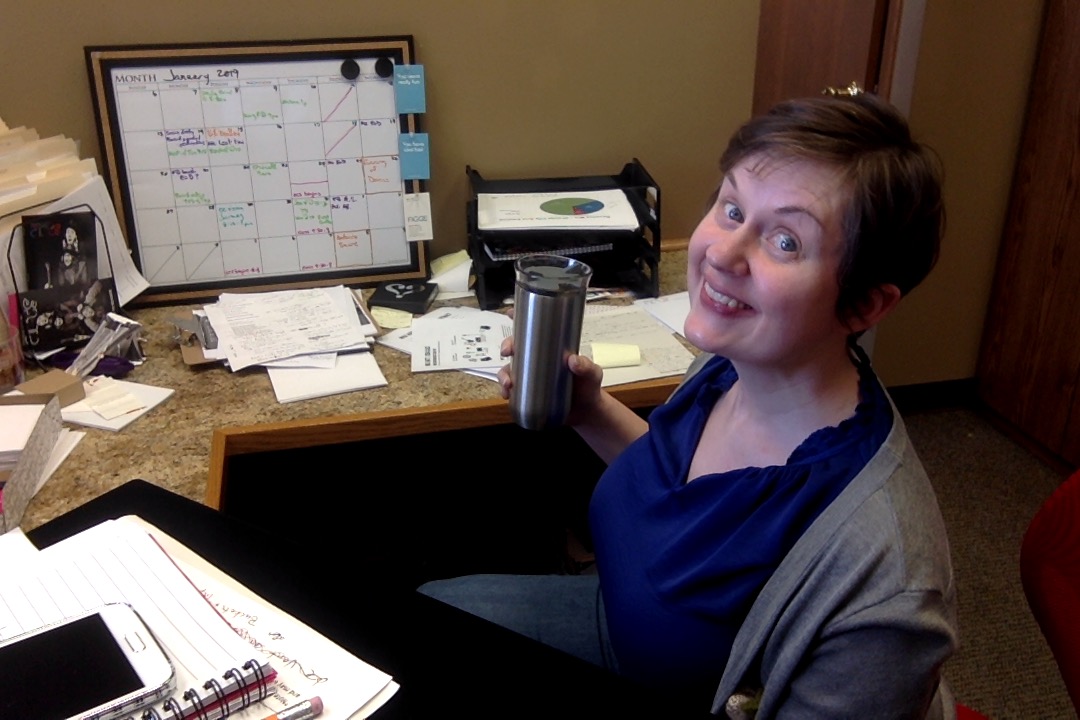 Although Orange City Arts is currently in the middle of their 2018-19 show season entitled "The World Tour," Lindsay showed us some behind-the-scenes work for Onstage Orange City, a free summer concert series in Orange City. During summer months in Orange City, you'll find many area residents in Windmill Park on Wednesday evenings, enjoying music performed by artists from across the country and around the world.
After she completed her checklist for Onstage Orange City, Lindsay turned her attention to the upcoming February event featuring storyteller Antonio Sacre.
Sacre will perform in the evening on Friday, February 8, at Northwestern College's DeWitt Theatre Arts Center. Prior to the event, area elementary students are invited to attend a workshop with Sacre at the Orange City Public Library.
Lindsay showed us how she adjusts the event posters that are displayed throughout town, and she also sent an e-blast to the Orange City Arts mailing list.
Next, Lindsay quick wrote a thank you letter to a generous Orange City Arts donor. Currently, the organization is working to a close a funding gap.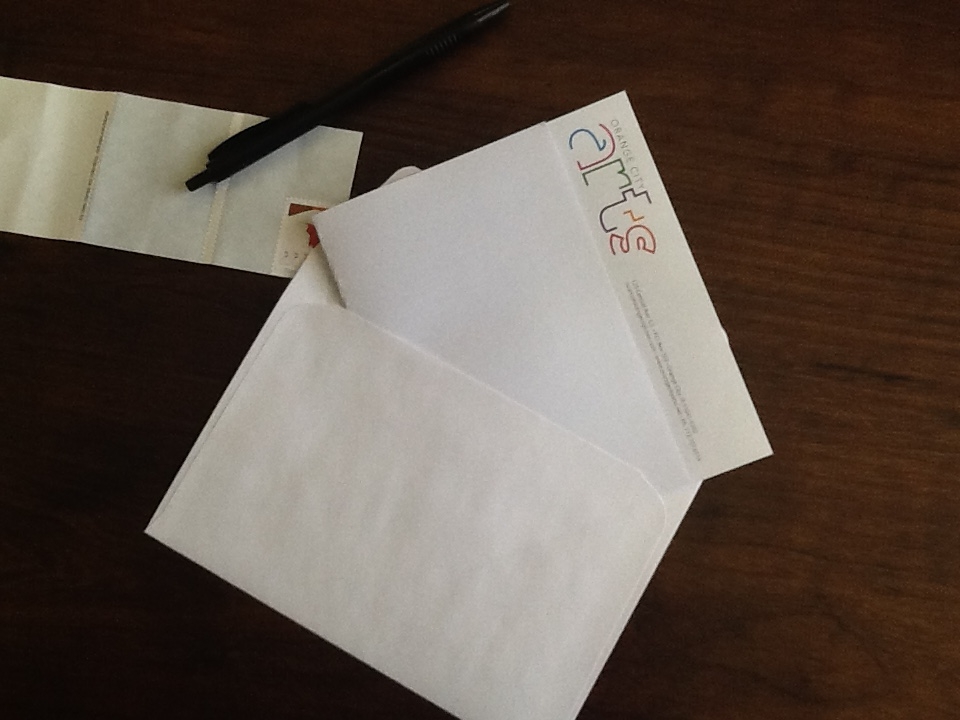 Orange City Arts has spent over 40 years growing alongside the Orange City community. In the last 10 years alone, the organization has tripled its impact, growing from 12 to 39 events annually, allowing connections with nearly 9,000 people. Fundraising is an important and necessary part of Lindsay's work to ensure that Orange City Arts can keep pace with current programming.
Next, Lindsay continued her preparation for "Evening of Dance" by stapling playbills in the Orange City Arts office.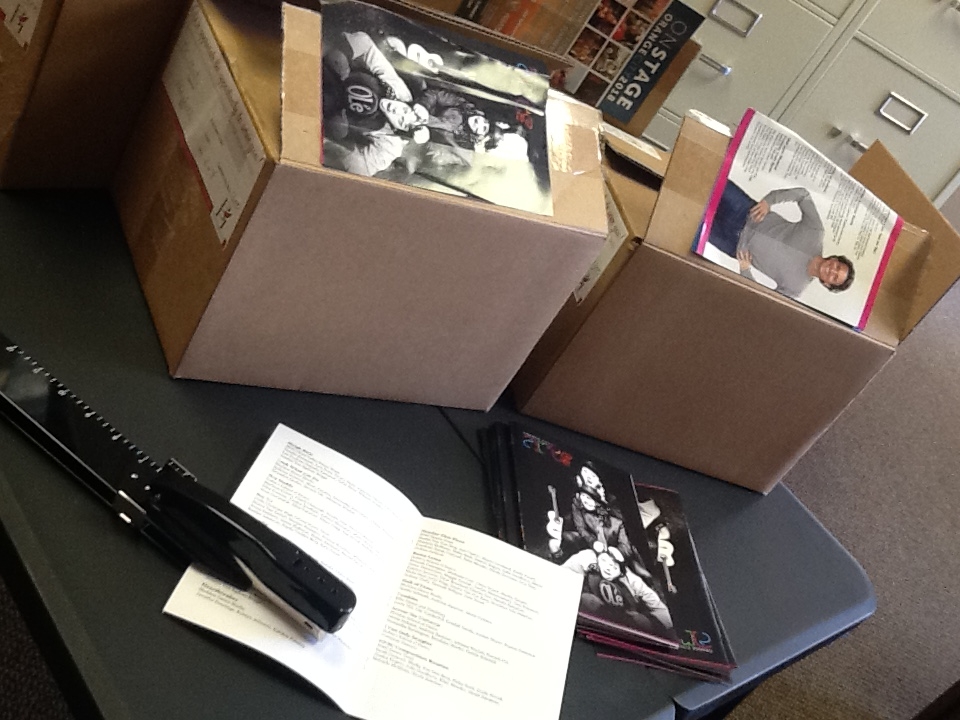 Always working against deadlines, Lindsay showed us schedule coordination for the upcoming March performance of Téada of Ireland, a traditional band from Ireland. The March 8 event will be held at the Prairie Winds Event Center in Orange City, the first time an Orange City Arts event will be held at this venue.
Lindsay then went to the Unity Christian Knight Center to prepare for "Evening of Dance." She discussed lighting design with Tim Kamp while Becky Donahue, Orange City Arts Event Coordinator,  talked to the MOC-Floyd Valley dance team during their rehearsal.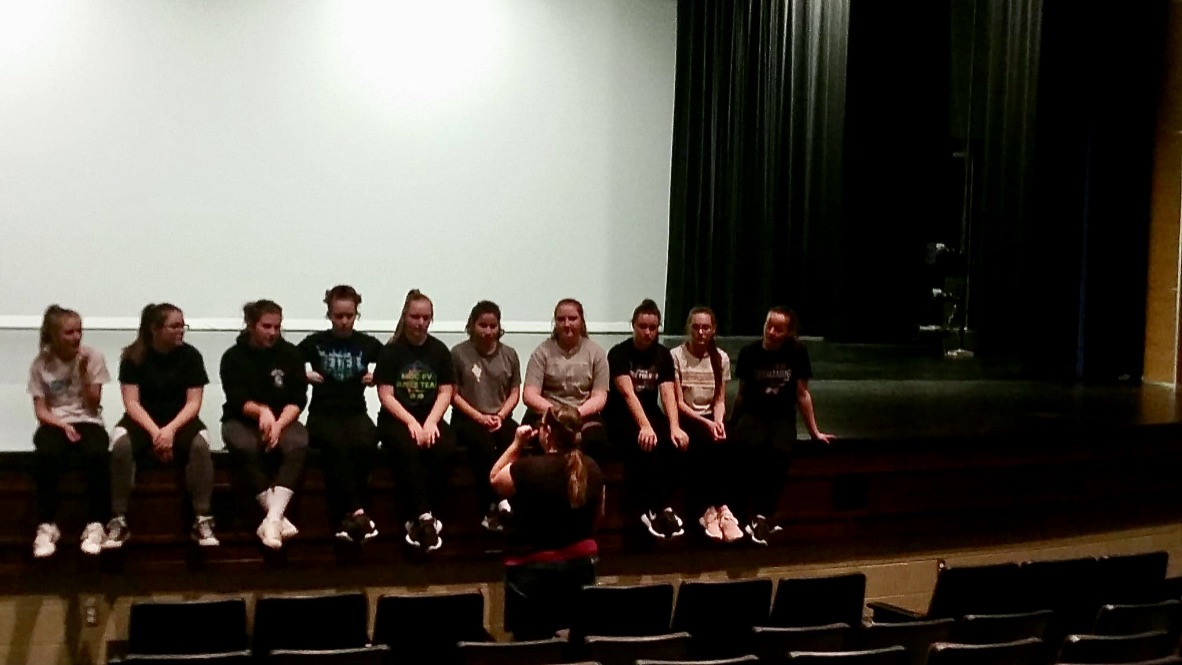 Lindsay captured dancers from Sheldon Dance Studio practicing during their technical rehearsal.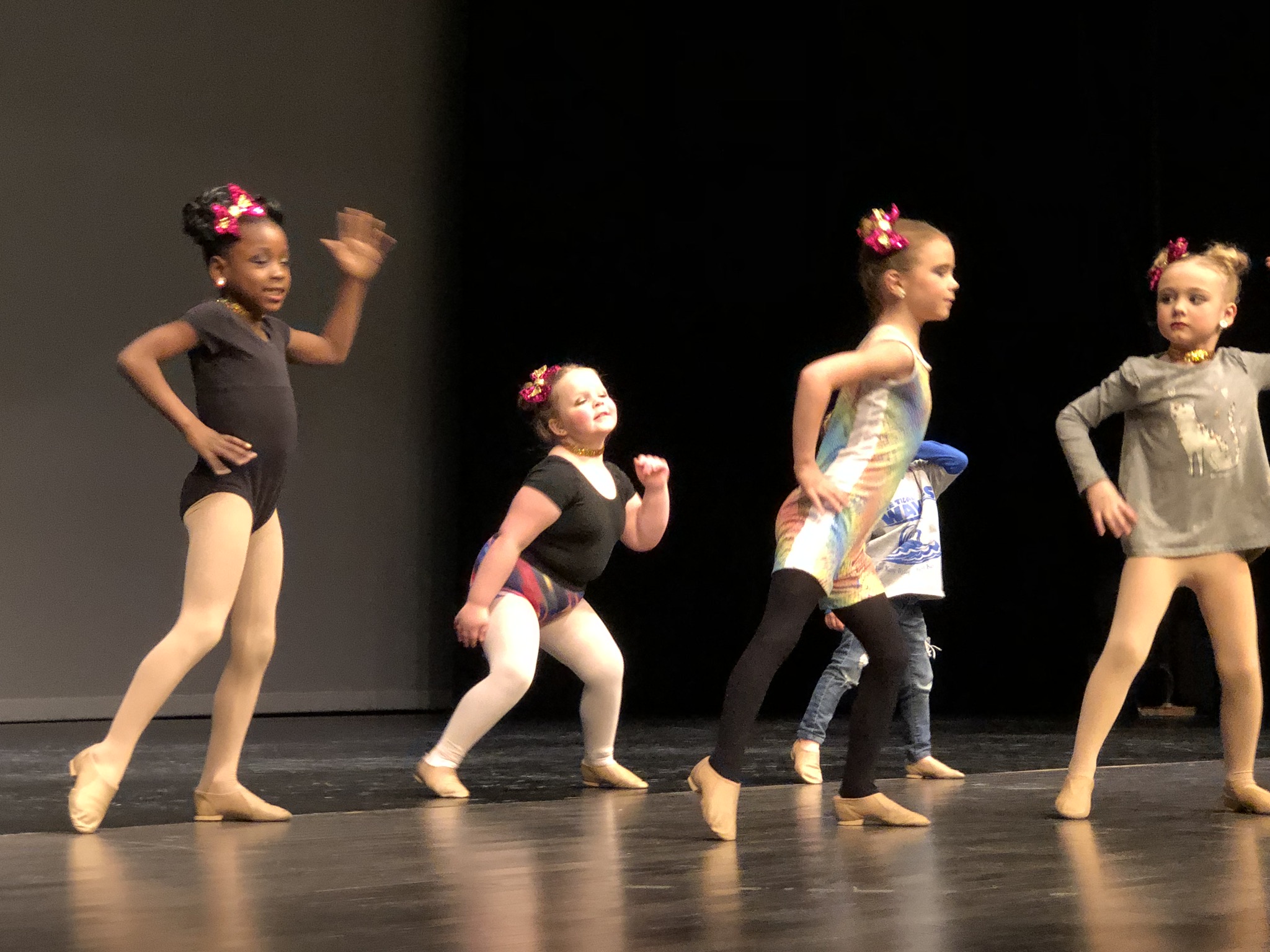 With a quick break from "Evening of Dance", Lindsay went back to her office. There she chose scripts and activities for her students at OCStages: Orange City Youth Theatre.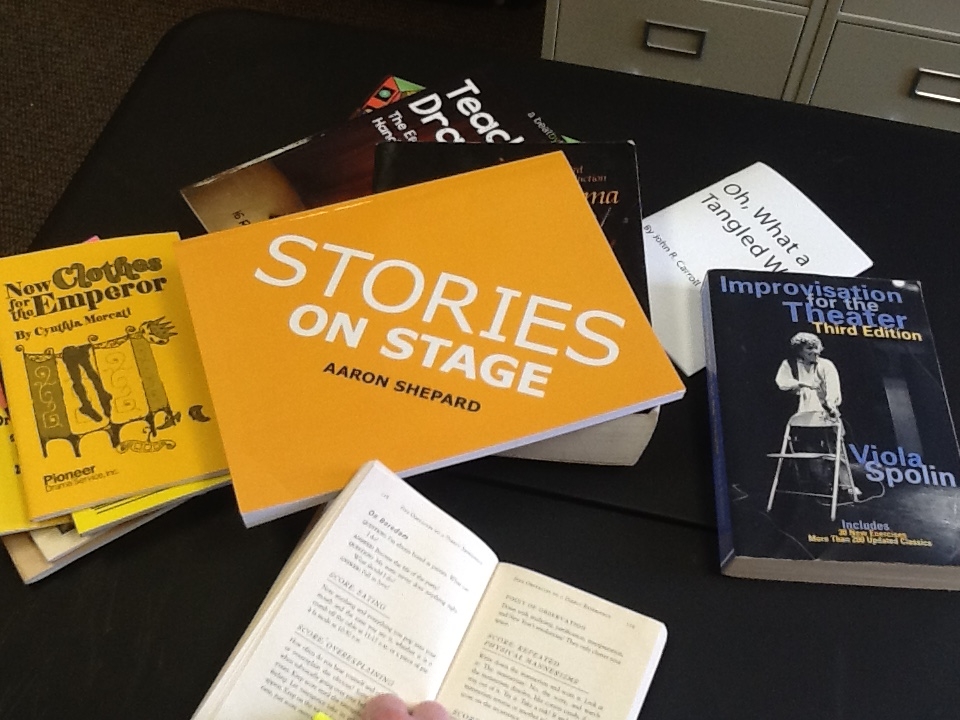 OCStages is in its sixth semester and the program has expanded to four classes with 28 total students.
Before heading back to the Unity Knight Center, Lindsay sat down with her spouse and young son at Town Square Coffeehouse + Kitchen. Together, they enjoyed pho and fresh spring rolls.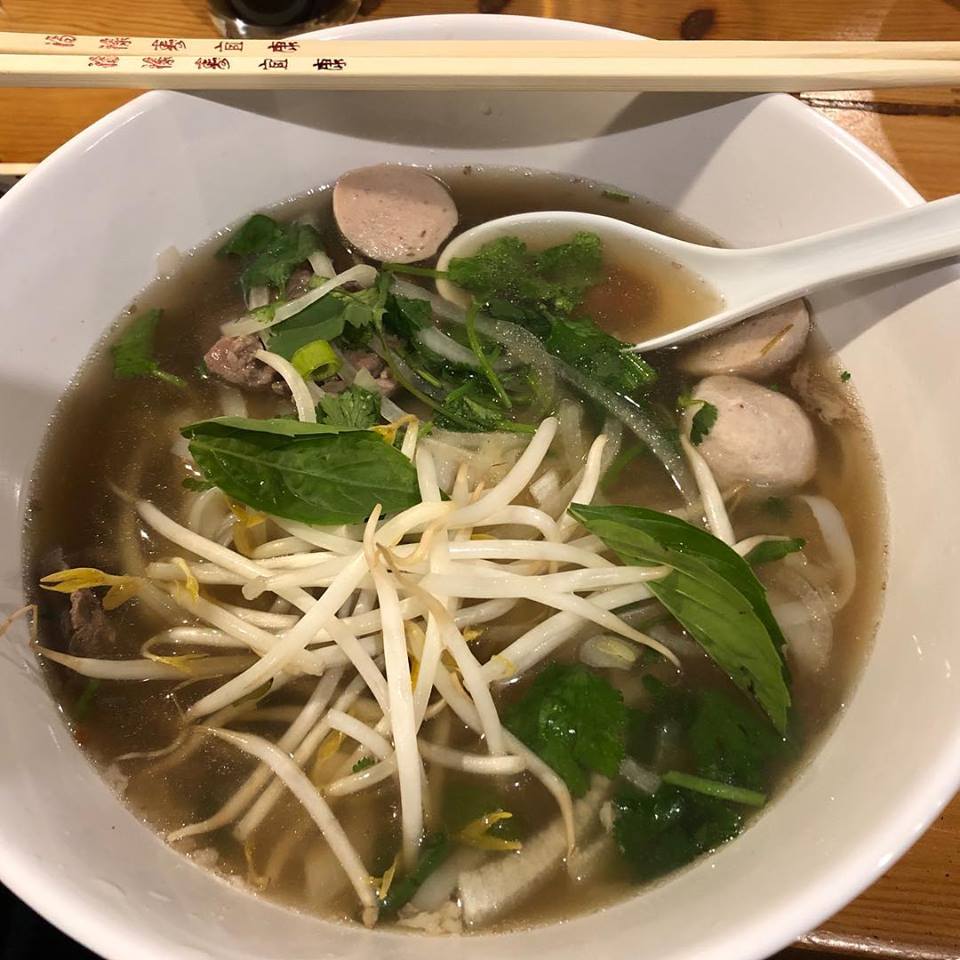 After dinner, Lindsay went back to the Knight Center where dancers waited to perform.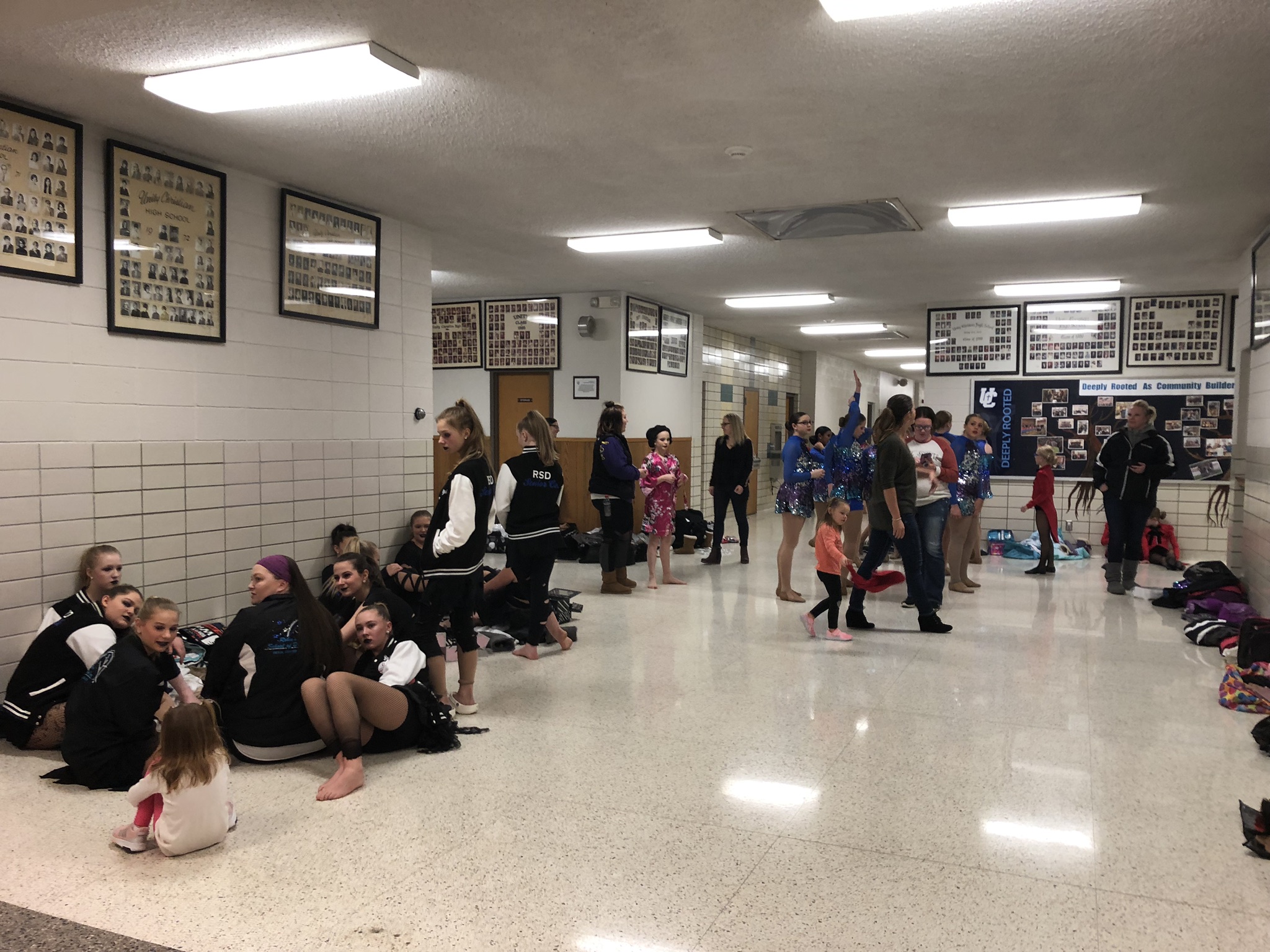 Jess Kuehl, Orange City Arts Administrative Assistant, and Lindsay set up the Box Office for door sales, and soon the show began.
"Evening of Dance" featured dance teams from Northwestern College, MOC-Floyd Valley and Unity Christian High School, and dance students from Elite Dance and Tumbling, Robin's School of Dance and Sheldon Dance Studio.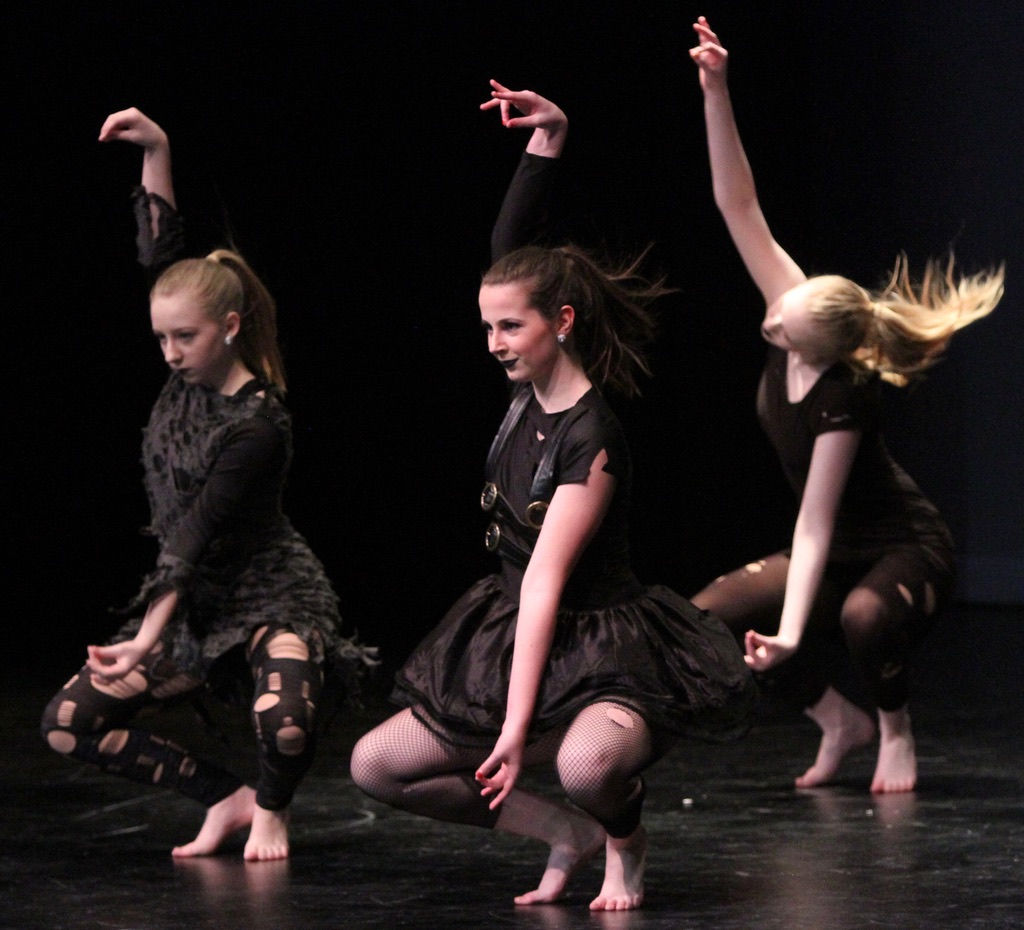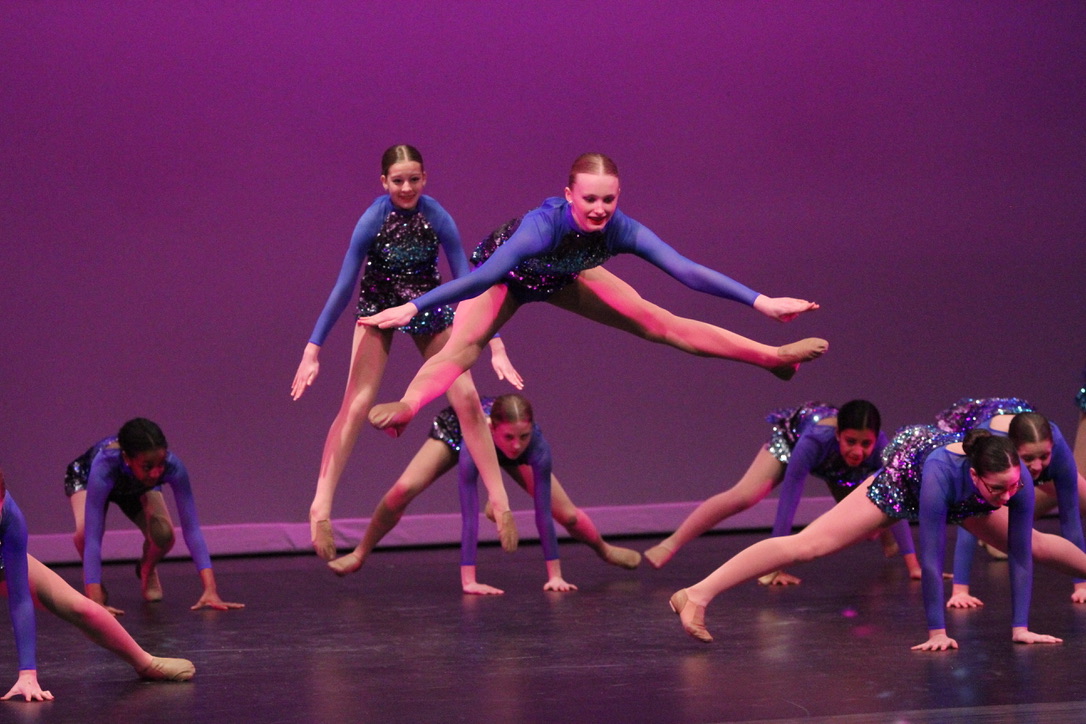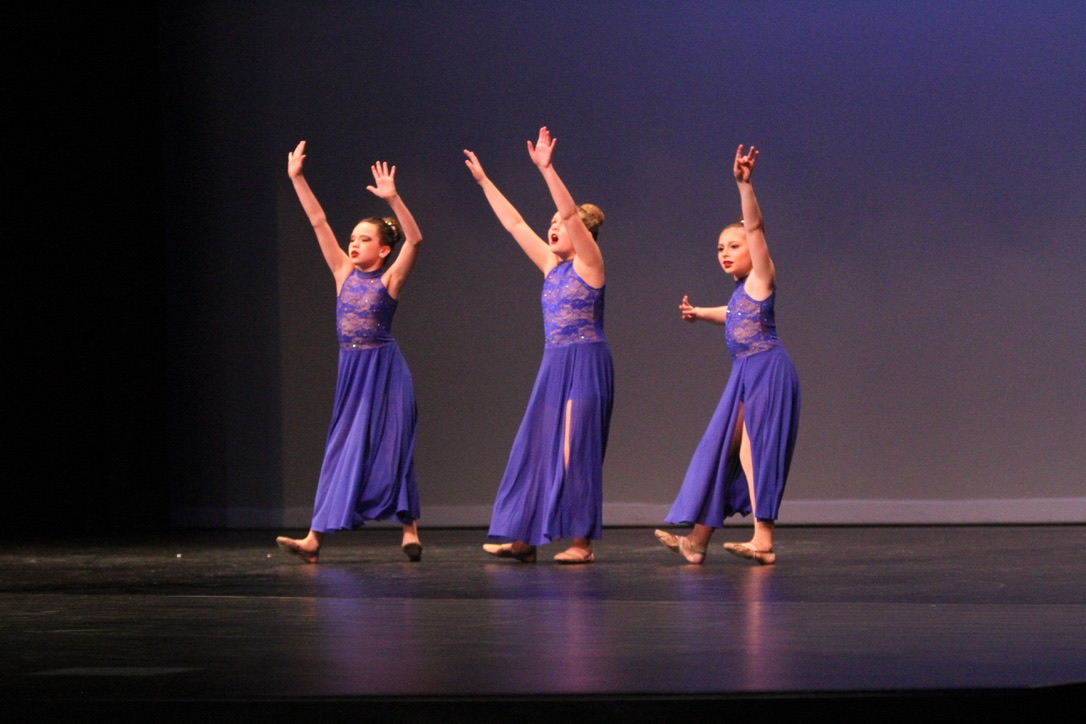 Lindsay's day captured the coordinating and planning it takes to bring art to center stage in Orange City.
Out of her work, art—in its many captivating forms—is shared for all to experience and enjoy.