Northwestern College Hosts Northwest Iowa Community Growth Breakfast
On Wednesday, June 19,
Northwestern College
hosted the Northwest Iowa Community Growth Breakfast. During the meeting, attendees heard from community representatives in the northwest Iowa area. The meeting provided a time for networking and celebrating the positive initiatives community leaders are taking in order to see continued growth in Sioux county.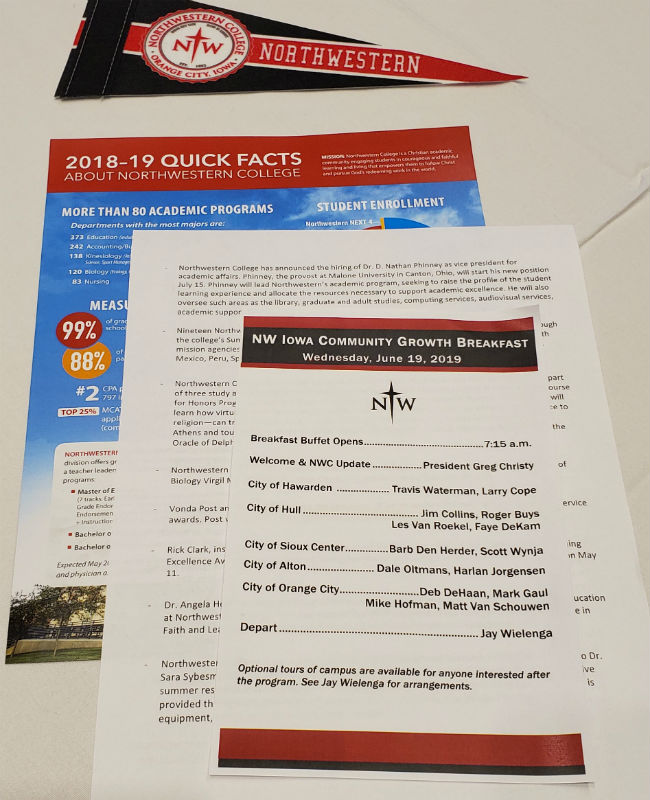 Topics discussed included:
Industrial and Commercial Expansion
Workforce
Housing
Quality of Place Initiatives
Education
County-wide Partnerships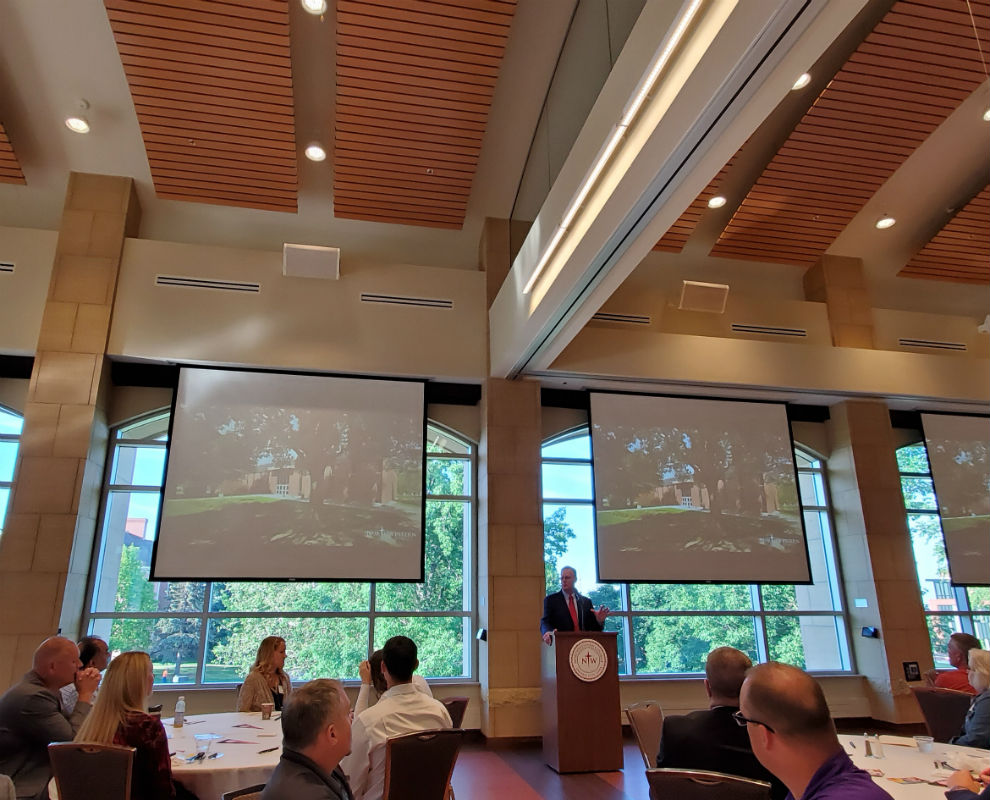 Northwestern College President Greg Christy served as the host and also provided an update on the college. Communities with representatives that provided updates included the Hawarden Chamber of Commerce, Hull Area Chamber of Commerce, Sioux Center Chamber of Commerce, City of Sioux Center, City of Alton, Orange City Chamber of Commerce, and City of Orange City.