Revival Animal Health Receives Bizrate Circle of Excellence Platinum Award for Third Consecutive Year
Tails are wagging after Revival Animal Health has been recognized with the 2019 Bizrate® Circle of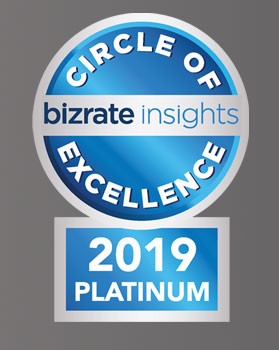 Excellence Platinum Award. The award is given to top online retailers in recognition of outstanding customer service. This is the third year in a row the Revival Paw Squad has received this honor.
In 2019, over 3,500 companies in North America were considered for the award and Revival is one of only 38 to achieve Platinum honors.
"Being the only pet health company to be recognized with a BizRate Platinum award is extremely rewarding for our Revival team since it is truly a reflection of our customers' experience," Jim Rossiter, Revival VP and General Manager, says.
RevivalAnimal.com received an overall Bizrate customer satisfaction rating of 9.5 out of 10. According to Bizrate, 96 percent of shoppers say they would recommend shopping at RevivalAnimal.com and 97 percent say they would purchase from RevivalAnimal.com again.
An additional 62 retailers received the Circle of Excellence Gold Award, which Revival Animal Health has been honored with twice previously. To see the entire list of 2019 Bizrate honorees, visit https://bizratesurveys.com/boutique/bizrate-circle-of-excellence/2019.