Vibrant Feature: Prairie Winds Event Center
Prairie Winds Event Center was created to offer the citizens of Orange City and the surrounding areas a space to use for both personal and professional events. The event venue is a 17,000-square-foot, $4.6 million facility that can hold events ranging from 10-400 attendees.
Prairie Winds has a main level that can be divided into three different sections and the upper level can also be used for events. Outside, a scenic pavilion area overlooks a pond and is an ideal location for outdoor ceremonies and social gatherings. Many of the events held at Prairie Winds are weddings, but the venue hosts various professional events and special occasions throughout the year.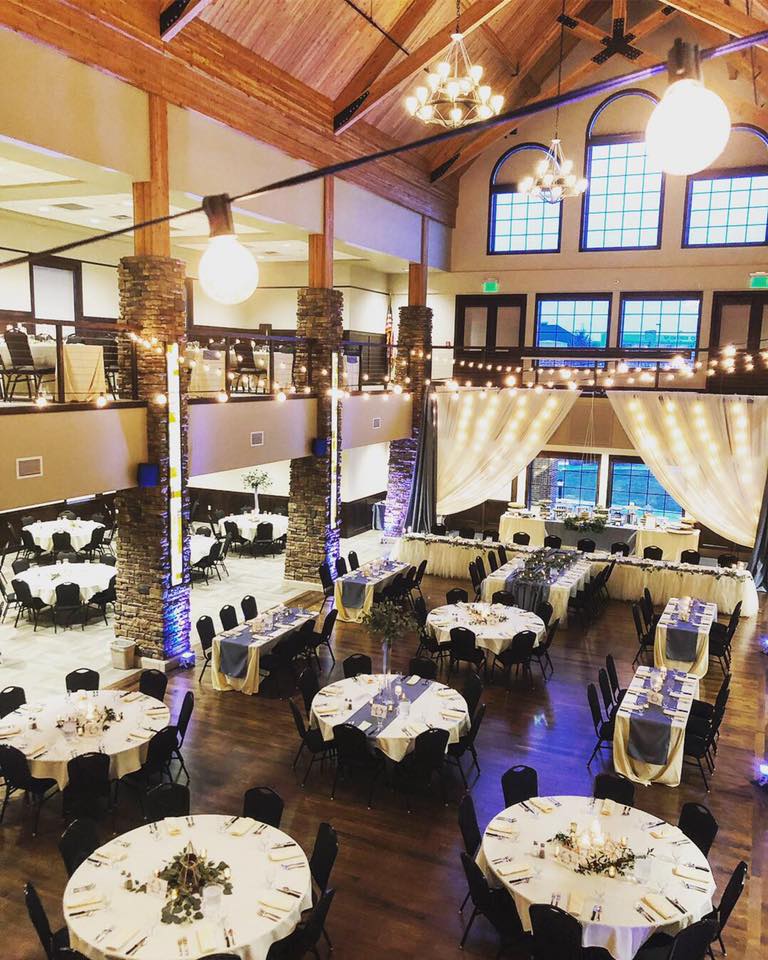 Prairie Winds Event Center was completed in 2012, and celebrated its six year anniversary on June 27, 2018. Over 400 events have been held at Prairie Winds in its six years of existence, and every event hosted is a major accomplishment in its own way. One of Prairie Winds Event Center's most recent accomplishments is hosting the annual Auction for Autumn for Seasons Center. This year, the auction raised over $28,000 for Camp Autumn.
Though the setting provides a grand view with its open, soaring space, the design details add charm and meaning. In fact, all of the artwork featured in Prairie Winds is from local artisans.
The event center offers a unique and memorable space for all types of events, and the Prairie Winds staff works to ensure a high level of customer service for all event holders.