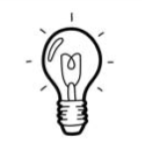 Orange City Public Library will host a free reading, viewing and discussion series for adults called Pushing the Limits.  The library is one of 100 rural public libraries nationwide receiving grants to host the series.  Pushing the Limits brings together books and video featuring authors, scientists and everyday people who thrive on exploring the natural world.
Since the beginning of time, humans have imagined and achieved ways to push the boundaries of the physical world.  We want to be stronger, smarter, and more aware, and we create stories to bring those dreams to life.  But many of those stories are no longer just stories; and with great new advances in science and technology, we are finding ways in which all of us are able to push the limits every day.
The Pushing the Limits program will explore these ideas in discussions that will include feature film quality videos and recommended popular books. The overarching theme is one of real people, real stories and real science.
A group discussion event will be held on the following topics and books:
– MOTION:  Lisa Ko, The Leavers  – April 24 6:30 pm
– HERITAGE:  Michael Pollan, In Defense of Food: an eater's manifesto  – May 29 6:30 pm
Local Partners:
Melanie Nyhof is an Assistant Professor of Psychology at Northwestern College
Tonya Huenink is a registered dietician and founder of Meal Squeeze.
Our partners will lead a discussion of the books and videos of author interviews and human interest stories. To obtain copies of program materials, please contact Amanda Vazquez.
This national program has been developed by a team of library professionals, scientists, and filmmakers. Their organizations include Dartmouth College, the Association for Rural and Small Libraries, the Califa Group (a California-based library consortium), Dawson Media Group, and Oregon State University– with generous funding from the National Science Foundation.