Vibrant Feature: Orange City Arts
The Orange City Arts Council brings artists to schools, showcases local talent, offers classes for kids & adults, sponsors exhibits, and brings musicians and actors from across the country and around the world to perform in Orange City.
Currently in the middle of the 2018-19 performance season, The World Tour includes six performances with talent coming from five different countries and four different continents.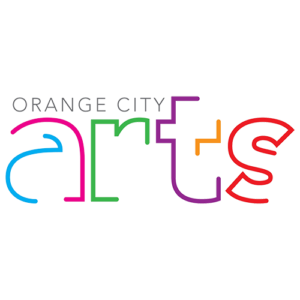 Other highlights of Orange City Arts include the Summertime series Onstage Orange City – free performances in Orange City's Windmill Park each Wednesday night.
The Orange City Arts Council collaborates with Northwestern College, The SchoolHouse Company, schools, libraries and other organizations to bring the arts to the Orange City area.
In 1976, Kay Doornink and Dorothy Dunlop sent a letter to the City Council of Orange City explaining that they were in the process of forming an Orange City Arts Council. Although they were not formally organized, they had been invited to join with arts councils of Sioux Center, Le Mars, Cherokee, and Storm Lake in forming the Public Opera Company of Northwest Iowa. The opera company would perform two operas and hire baritone James Javore from New York to sing the lead, and to perform in local schools. Community members would be cast in the remaining roles and be used for the orchestra. The City Council responded by granting $1,000 for the birth of the Orange City Arts Council.
In 1986, realizing that the Arts Council was steadily growing and was a challenge for an all-volunteer board, the board decided to apply to the Iowa Arts Council for a "salary support grant." The grant was approved and in August, '86, Joyce Bloemendaal was hired to be the Program Director for the council. Office space was provided by the City of Orange City.
After 41 years, the Orange City Arts Council has grown dramatically. Artist-in-schools residencies through 2017 number over 150. The annual budget now exceeds $150,000 and finances 20-25 arts and culture events each year, plus ongoing arts education for all ages and support for local artists.
Lindsay Bauer is the current Executive Director of Orange City Arts, and she is supported by Becky Donahue, Assistant Events Coordinator, and Jess Kuehl, Administrative Assistant. A volunteer board of directors also oversees the Orange City Arts Council.