Vibrant Feature: Orange City Public Library
The Orange City Public Library provides education, recreational materials and activities for all ages and works to enrich a vibrant community by providing a space for the community to discover their roots, express creativity and celebrate diversity through literacy, information and technology.
Founded in 1915 as one of the first projects of the Orange City Women's Club, the library was first housed in a small room of the municipal building. The library moved to its current location in 1972, and was renovated to its current condition in 2003.
The library currently houses nearly 65,000 items. Downloadable ebooks, audiobooks, and magazines, databases, and digitized county newspapers, are some of the digital resources available to cardholders, in addition to books, audiobooks, magazines, and DVDs that can be checked out.
The library's last statistical report to the state showed a circulation per capita number of 24.07, the third highest out of the 41 libraries in its size group.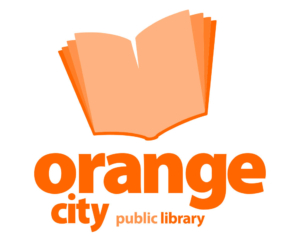 The library is funded primarily through property taxes- with the majority of funding coming from the Orange City and Sioux County.
Team members include Amanda Vazquez, Director, Parveen Karim, Assistant Director, Andrea Miedema, Anna Bartlett, Cathie Eilderts, Kari Ringelberg, Cheryl Kugler, Amy Nonhof, Pete Steggerda, Jackie Zavala, Aarika Van Gelder, Maggie Winn, Gail Marincovich, Jim Subart.
To learn more about the Orange City Public Library, plan to attend the Vision Orange City public meeting on November 6 at Prairie Winds Event Center.