A Day of Vibrant Life: John Vander Stelt
John Vander Stelt is an artist and lifelong resident of Maurice, Iowa. Here in Northwest Iowa, he seeks the inspiration for his work. His friends, family and small-town surroundings are important elements in his artwork.
His work is included in public and private collections throughout the country, but John has also contributed his talents to Orange City in a variety of ways. In fact, those in Orange City likely pass by John's work throughout the day.
Growing up, John attended Maurice-Orange City schools, known today as the MOC-Floyd Valley School District. After graduating from Northwestern College in Orange City with a degree in fine art, John worked at K-Products and Staples Promotional Products as a graphic designer. Today you can find John at the Pizza Ranch Restaurant Support Center, working to promote the company's brand as Director of Creative Services.
John took us along for a typical day living in Northwest Iowa and working in Orange City. Throughout the day, John captured the vibrant organizations, businesses and people of Orange City that contribute to our thriving community.
Note: The images that follow in this post were all taken by John Vander Stelt on Instagram and shared by the artist on the Vibrant Orange City social media accounts.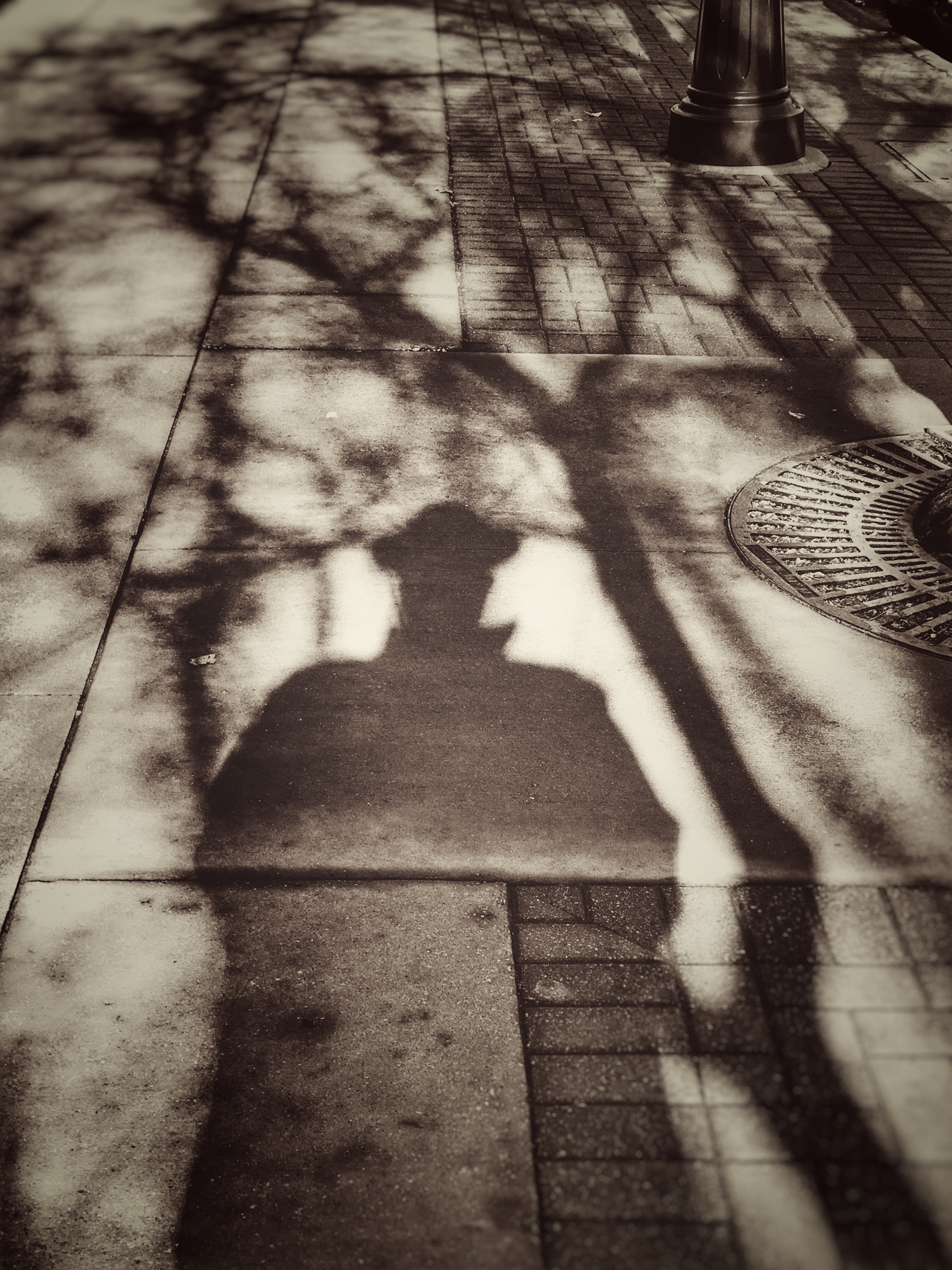 Mornings are better with coffee, so we first followed John to Town Square Coffee House.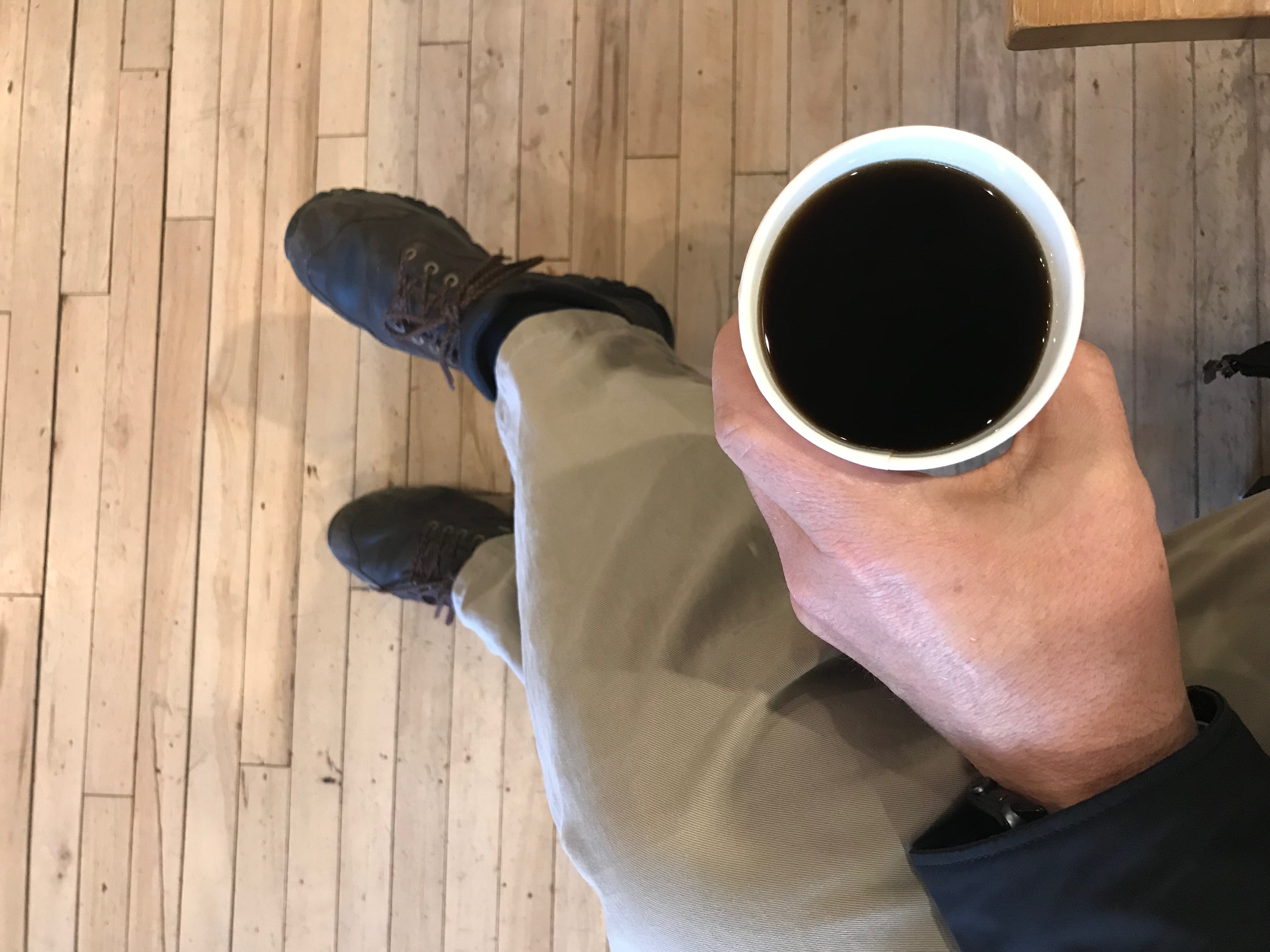 Next, we went to work with John at the Pizza Ranch Restaurant Support Center. "I get to work in this great building—filled with lots of great people," John shared.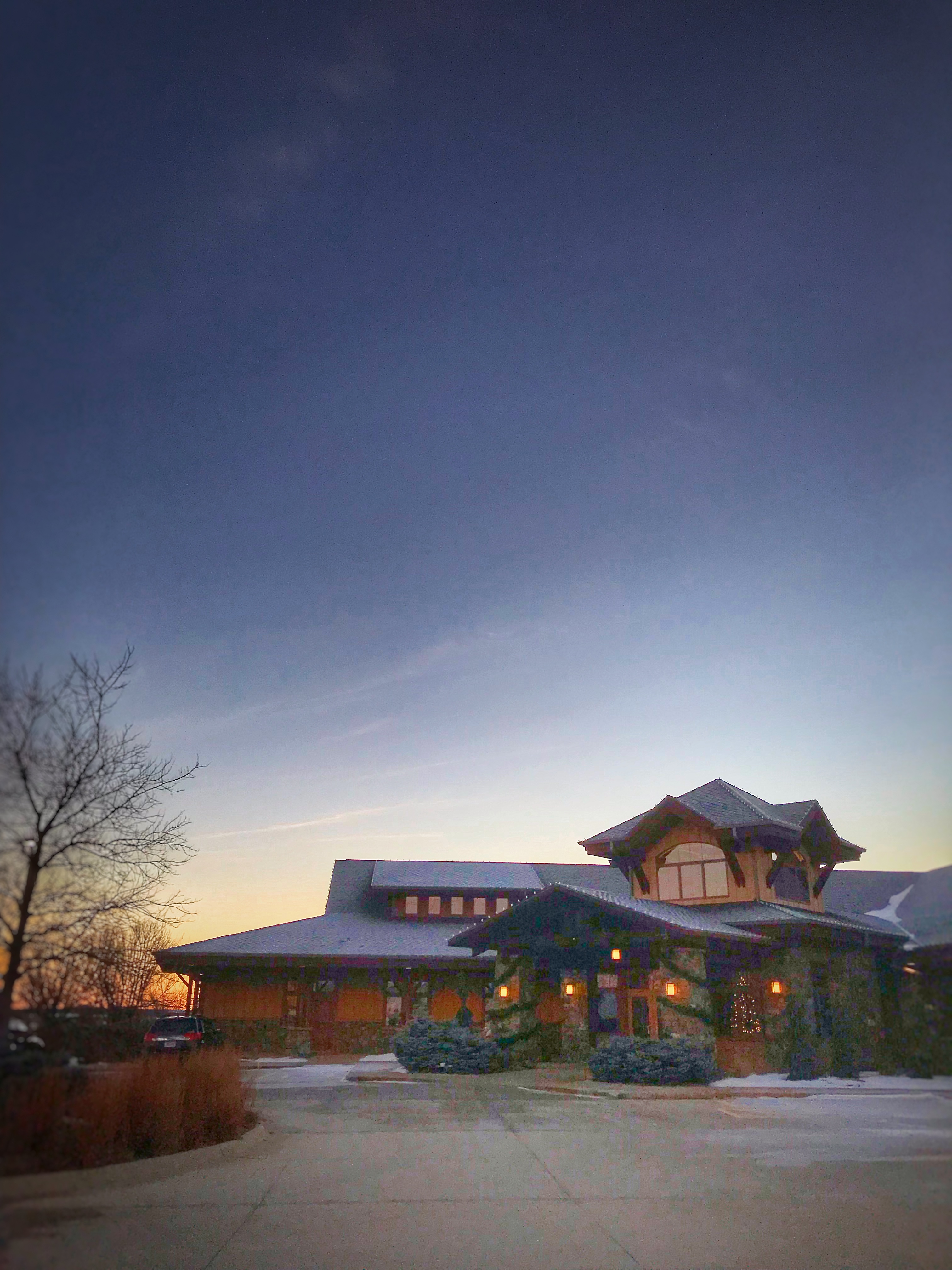 At work, John designs a wide variety of materials that promote the Pizza Ranch brand. Based in Orange City, this company is growing with locations spreading across the upper Midwest and other parts of the country. You can read more about Pizza Ranch's latest successes here.
Over his lunch, John showed us his previous employer—Staples Promotional Products, also located in Orange City. This business employs over 500 people in the area.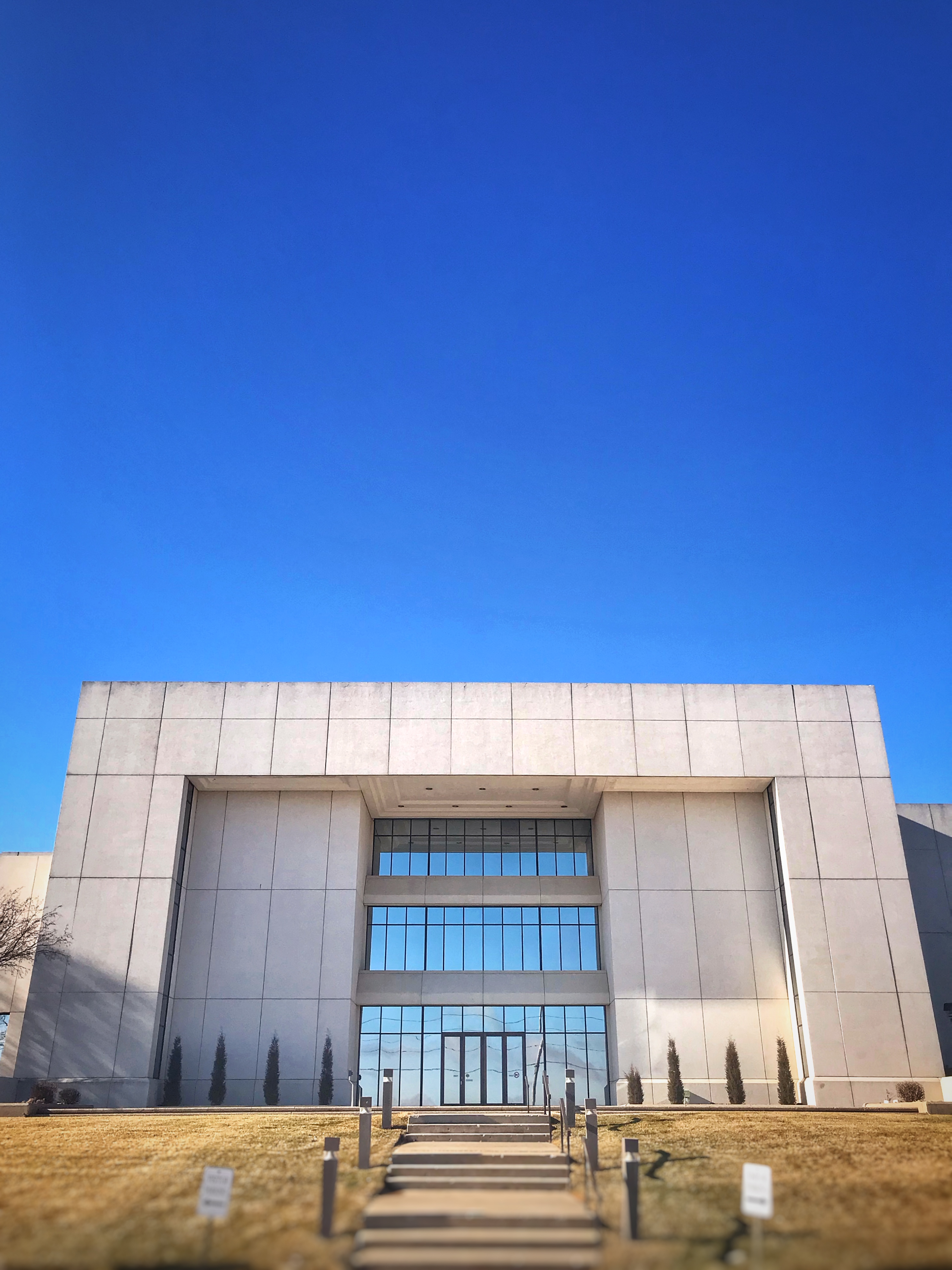 John spent his lunch walking through downtown Orange City, capturing the colorful everyday scenes of small town life.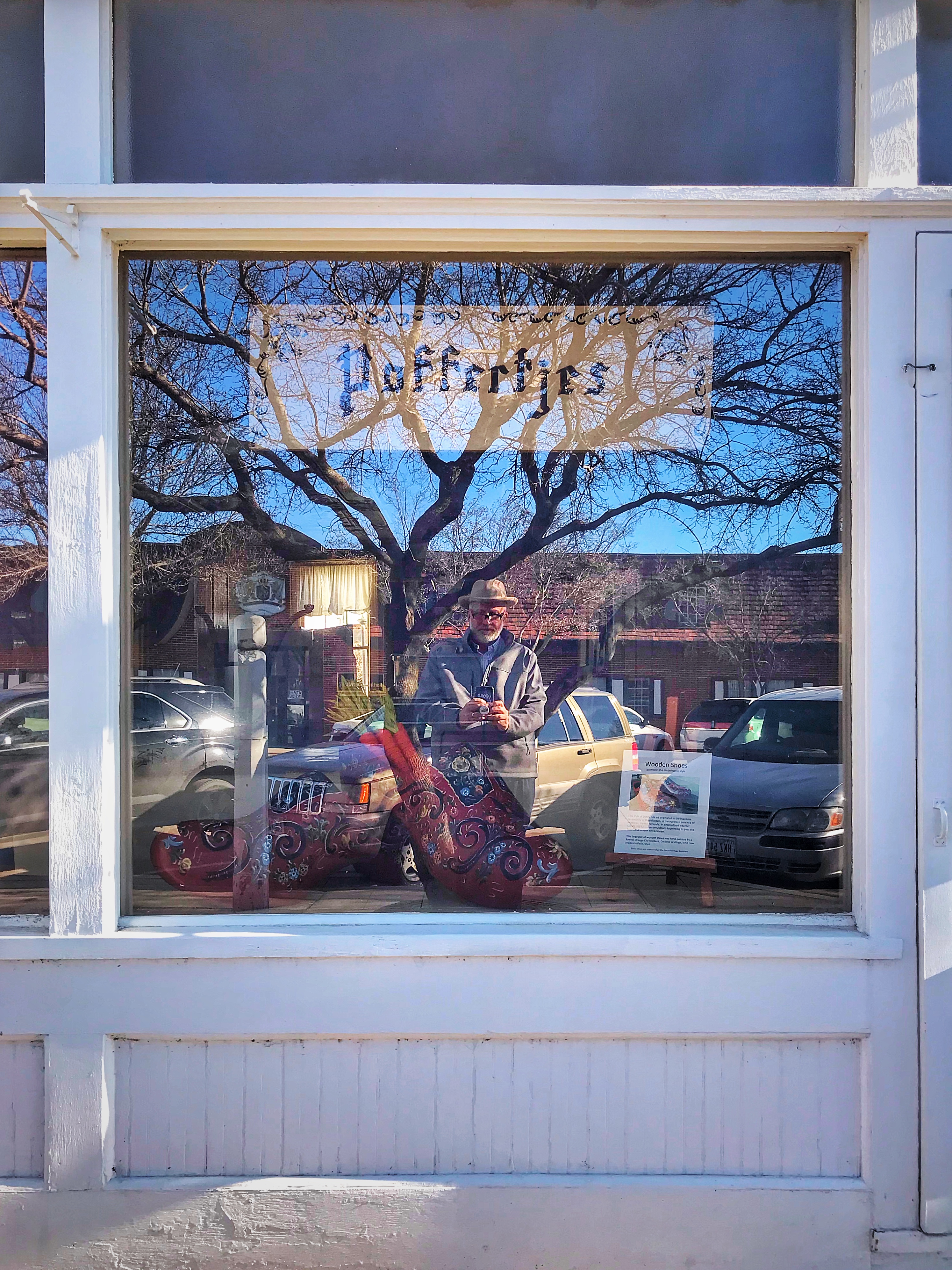 At Woudstra Meat Market, this friendly face helped him, letting him know that fresh salmon is flown in each Thursday. When John asked if he could take her picture, she said, "The girl who is usually here is Dutch, but you'll have to settle for Irish today."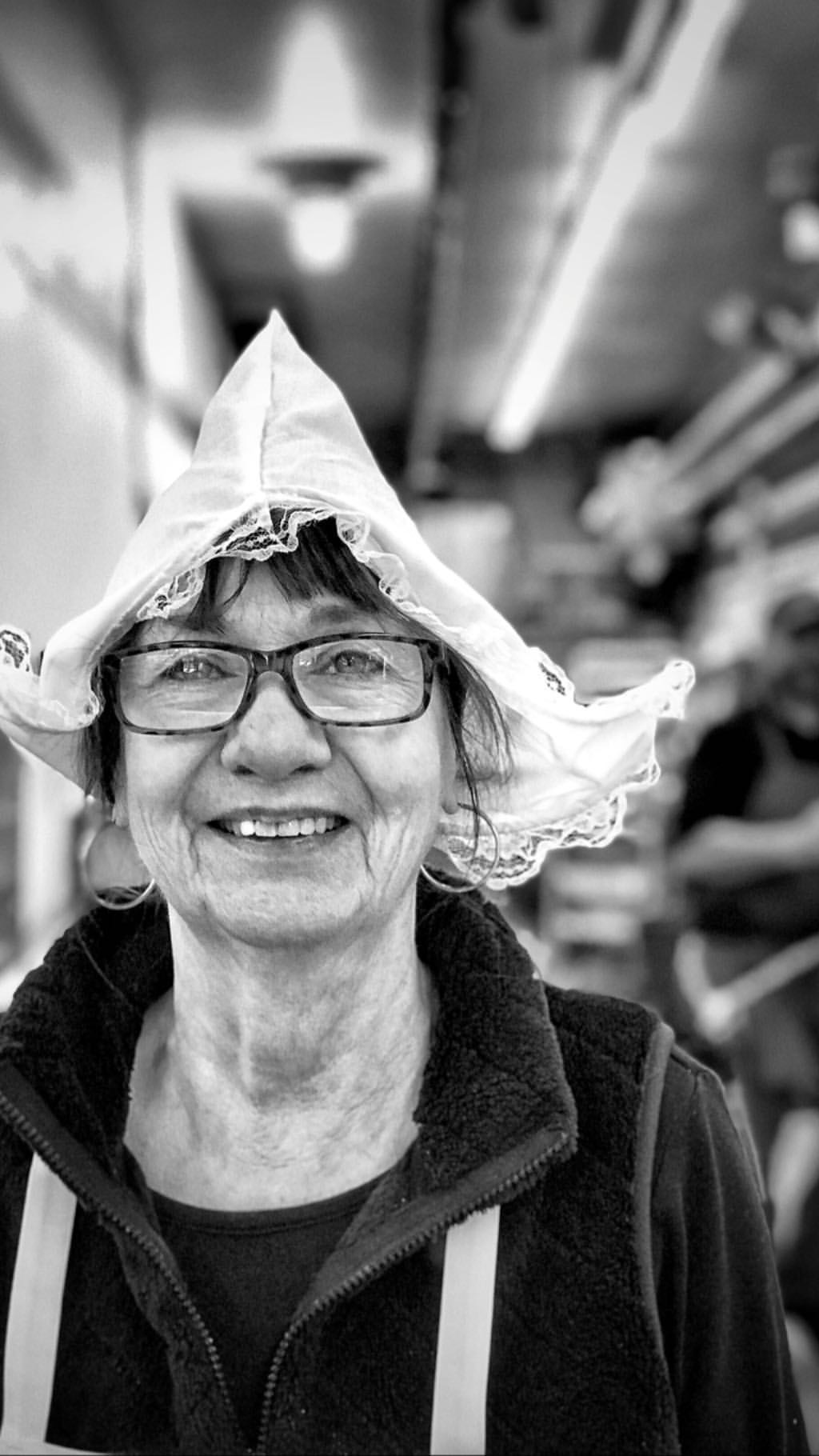 Woudstra Meat Market has been a staple in Orange City since 1926, and we enjoyed seeing the store through John's perspective.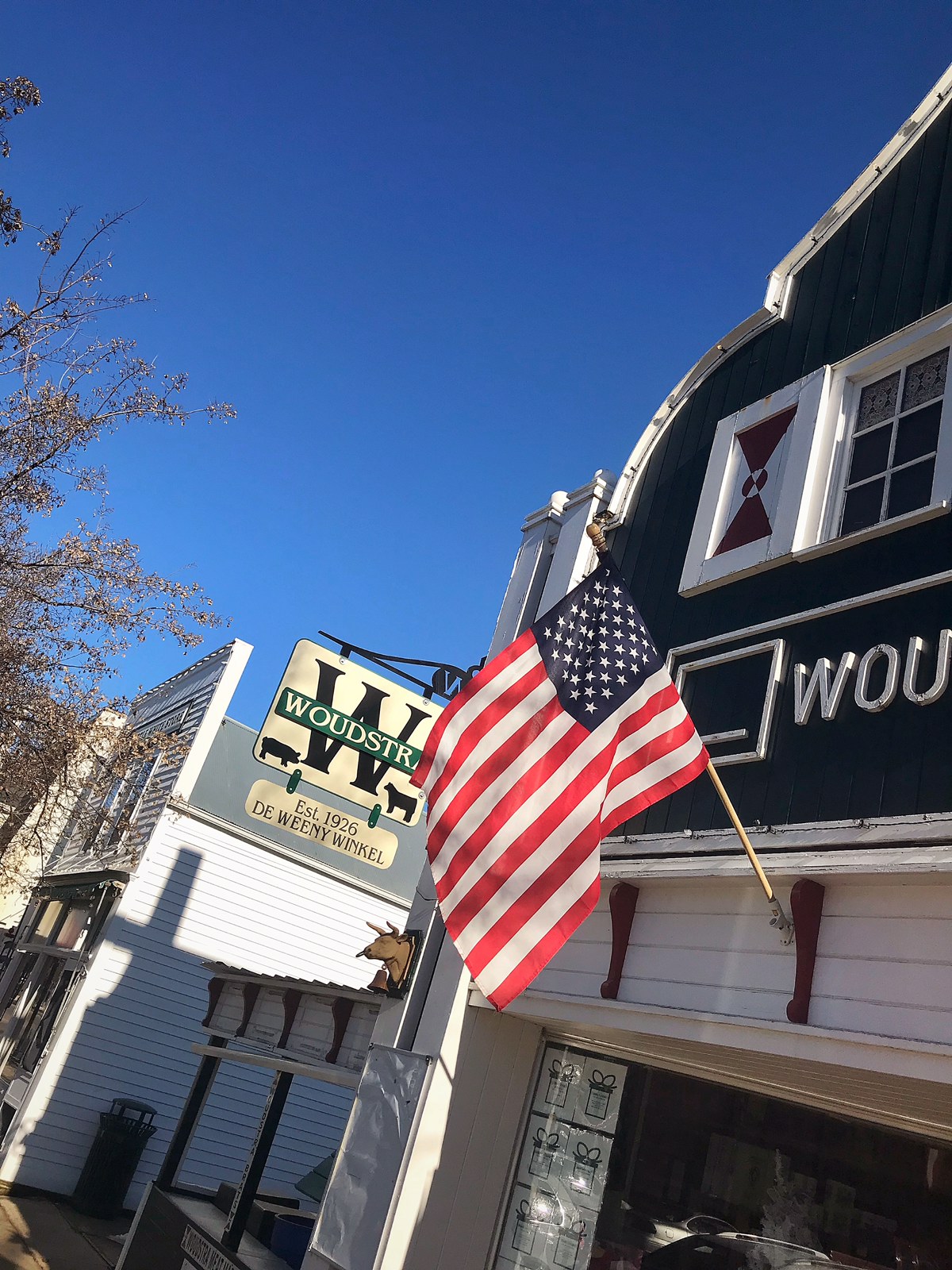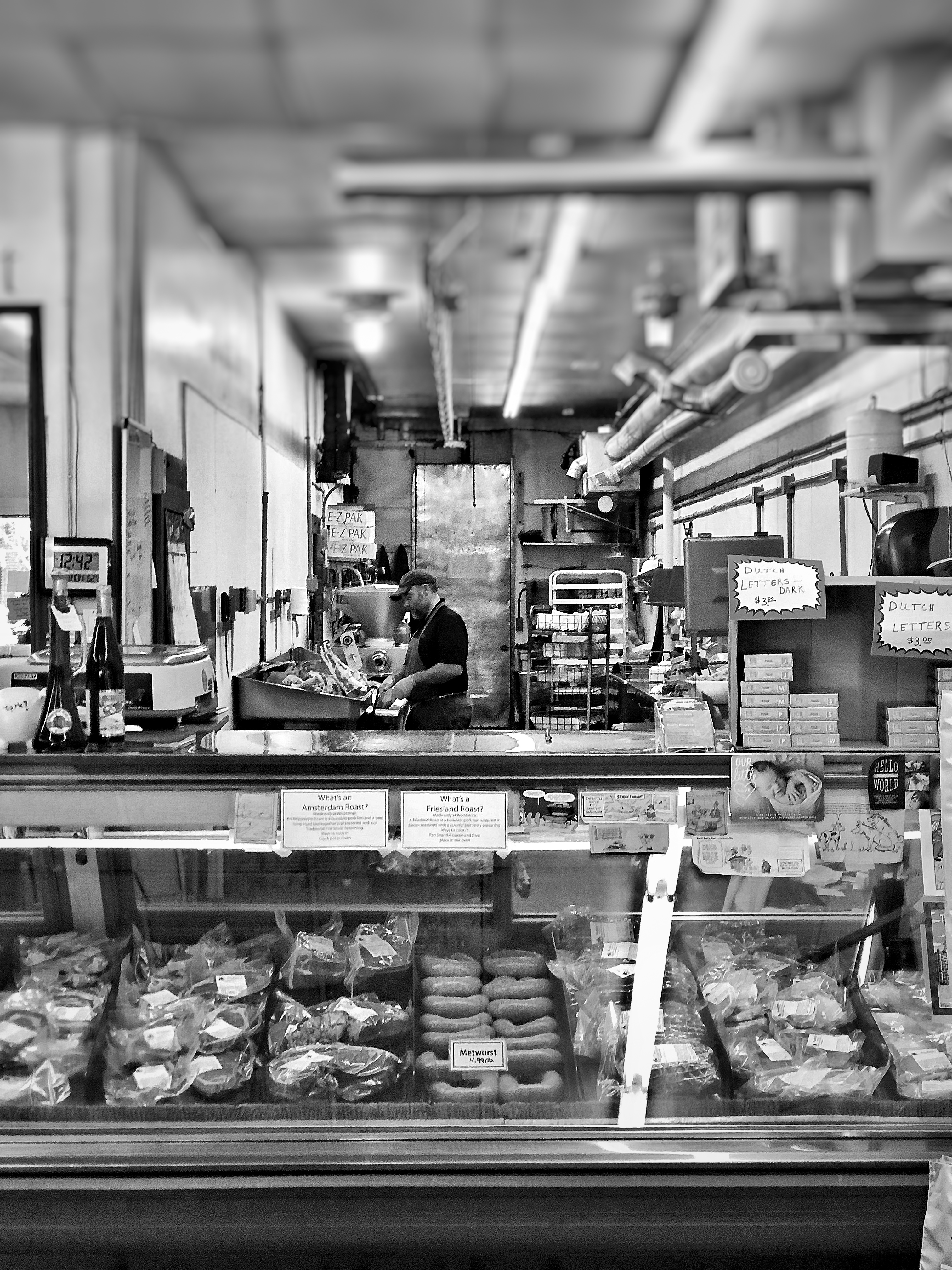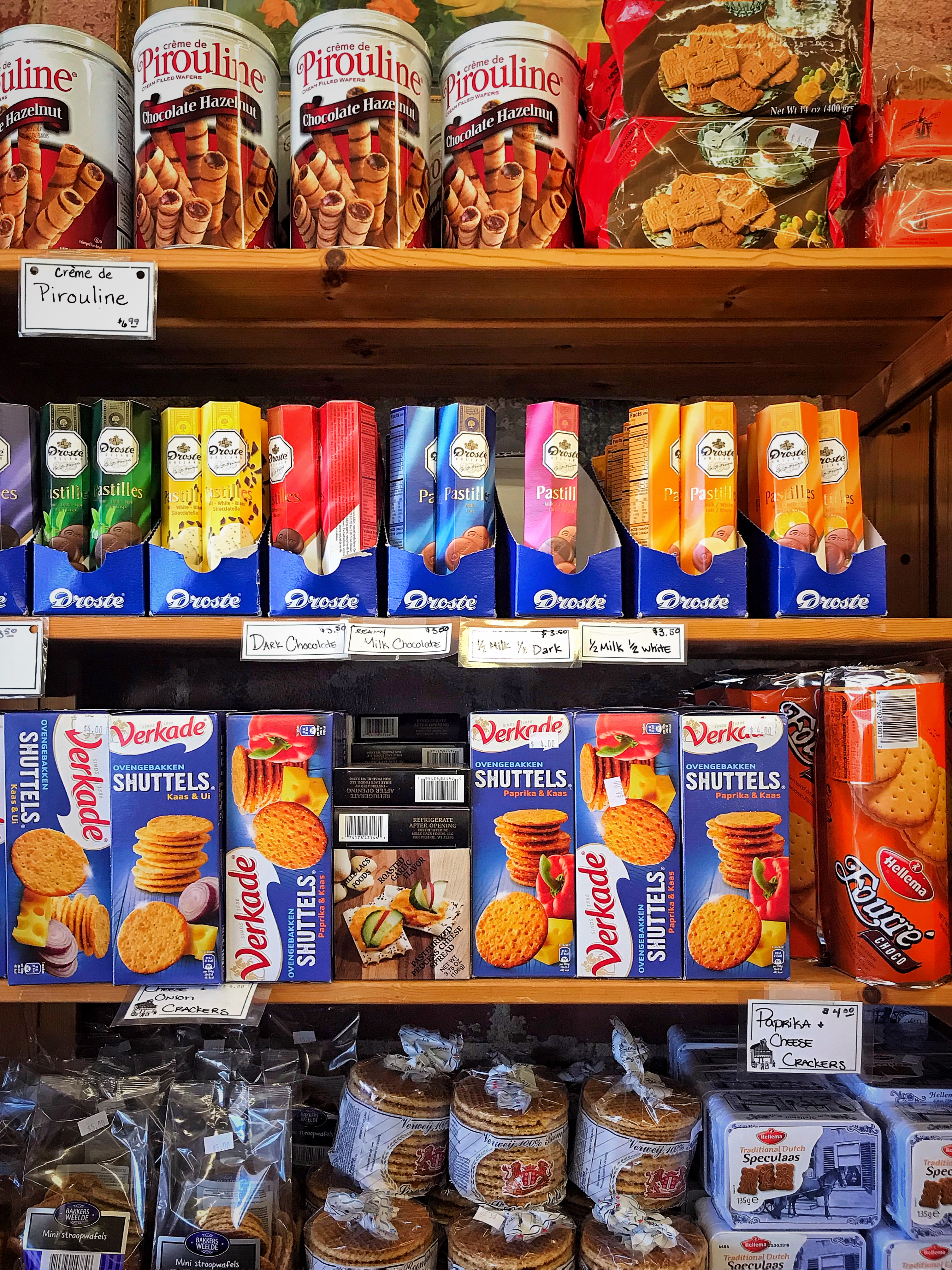 Passing by Northwestern Bank, John stopped to talk to Paula, a familiar face to Orange City residents. Here in the bank drive-thru lane, John reminded us that in a small town community, it feels good to be known.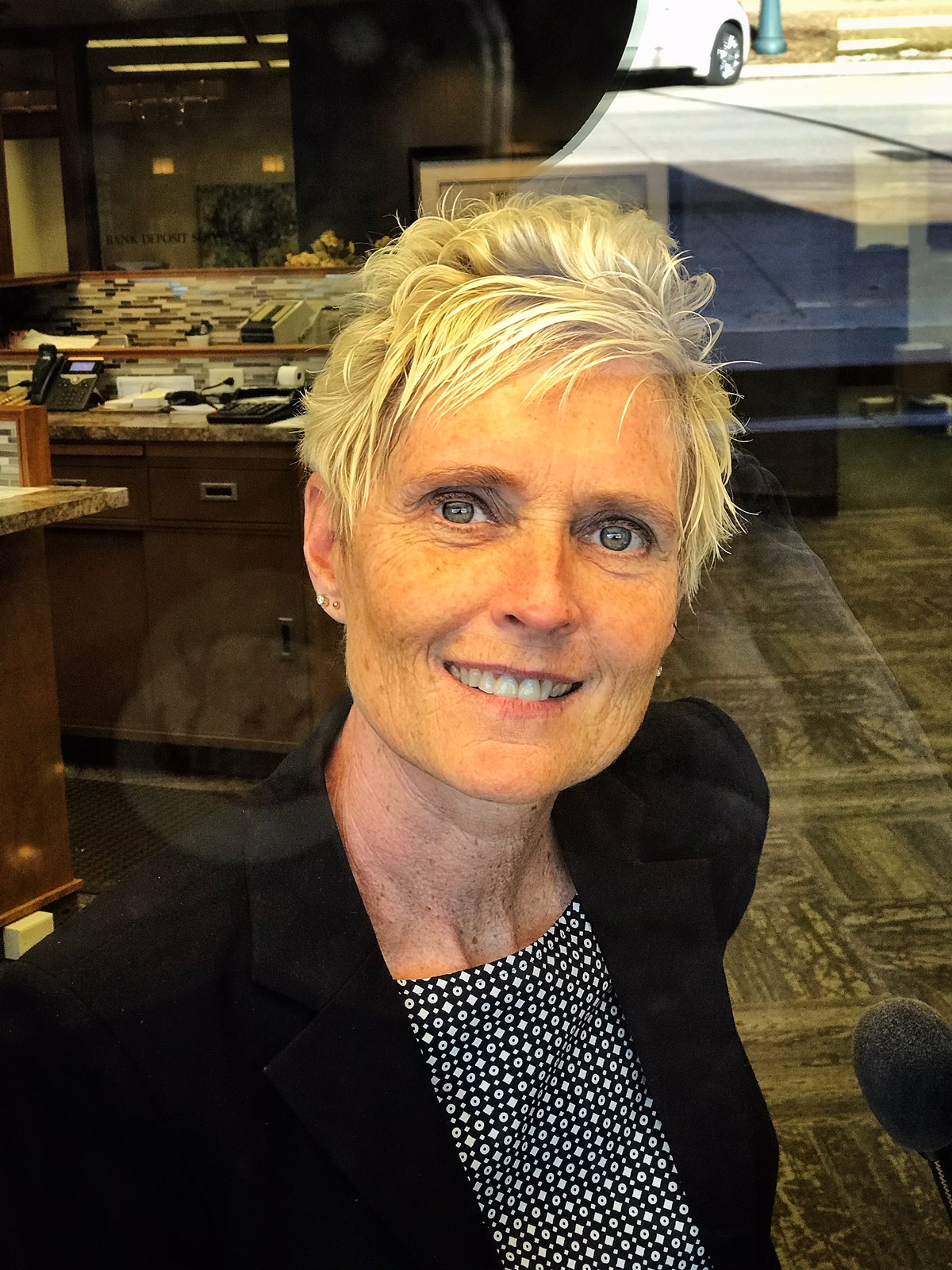 A quick walk through Bibles for Missions, a local thrift center that is popular with residents, was the final stop on John's lunchtime break.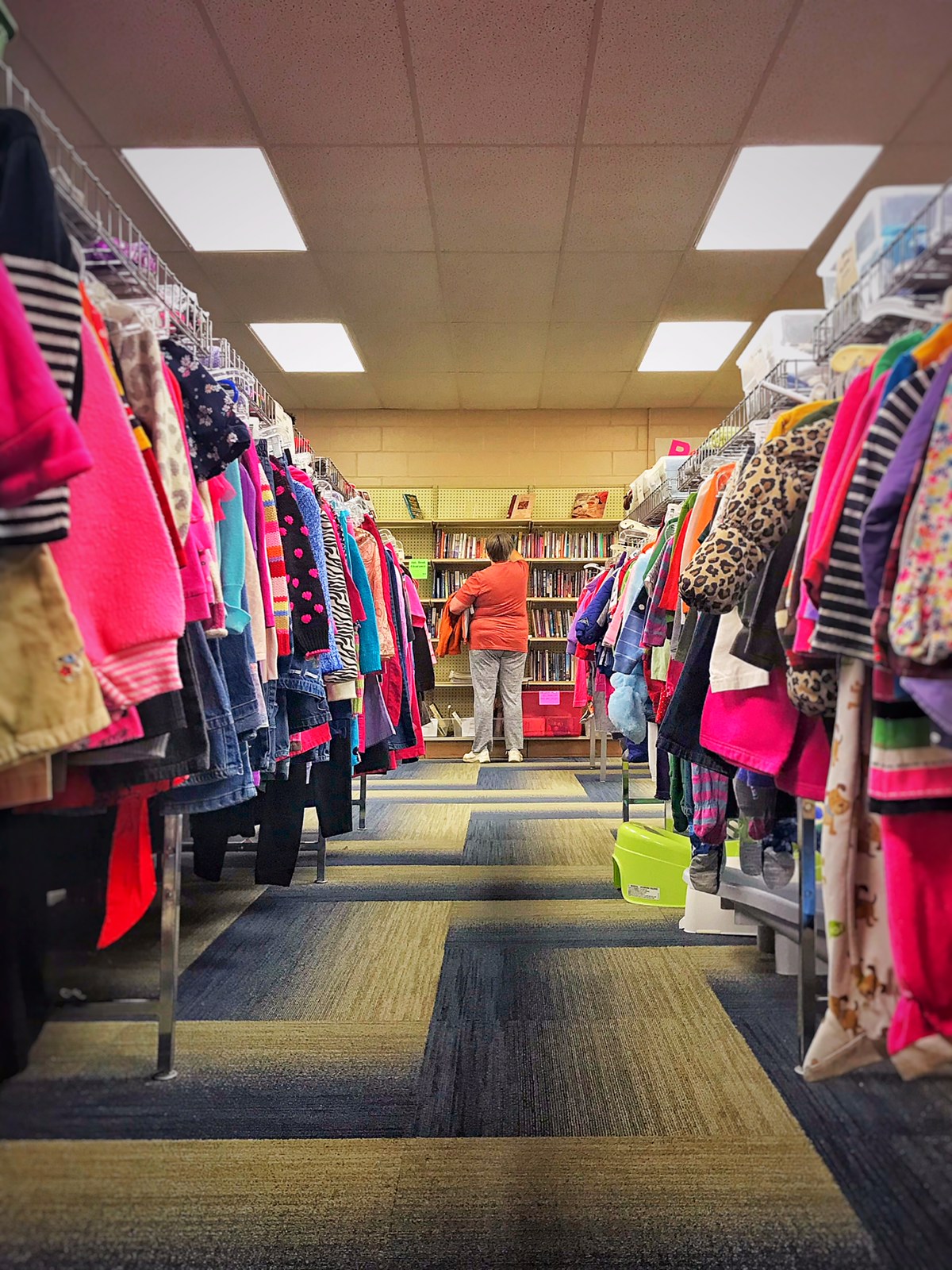 Following work hours, John took us to Northwestern College's Te Paske Art Gallery in the Korver Visual Arts Center on the college campus. There he showed us a glimpse of "Striped Sounds" by Sioux City-based artist Shannon Sargent, the latest art exhibit to be held at the gallery.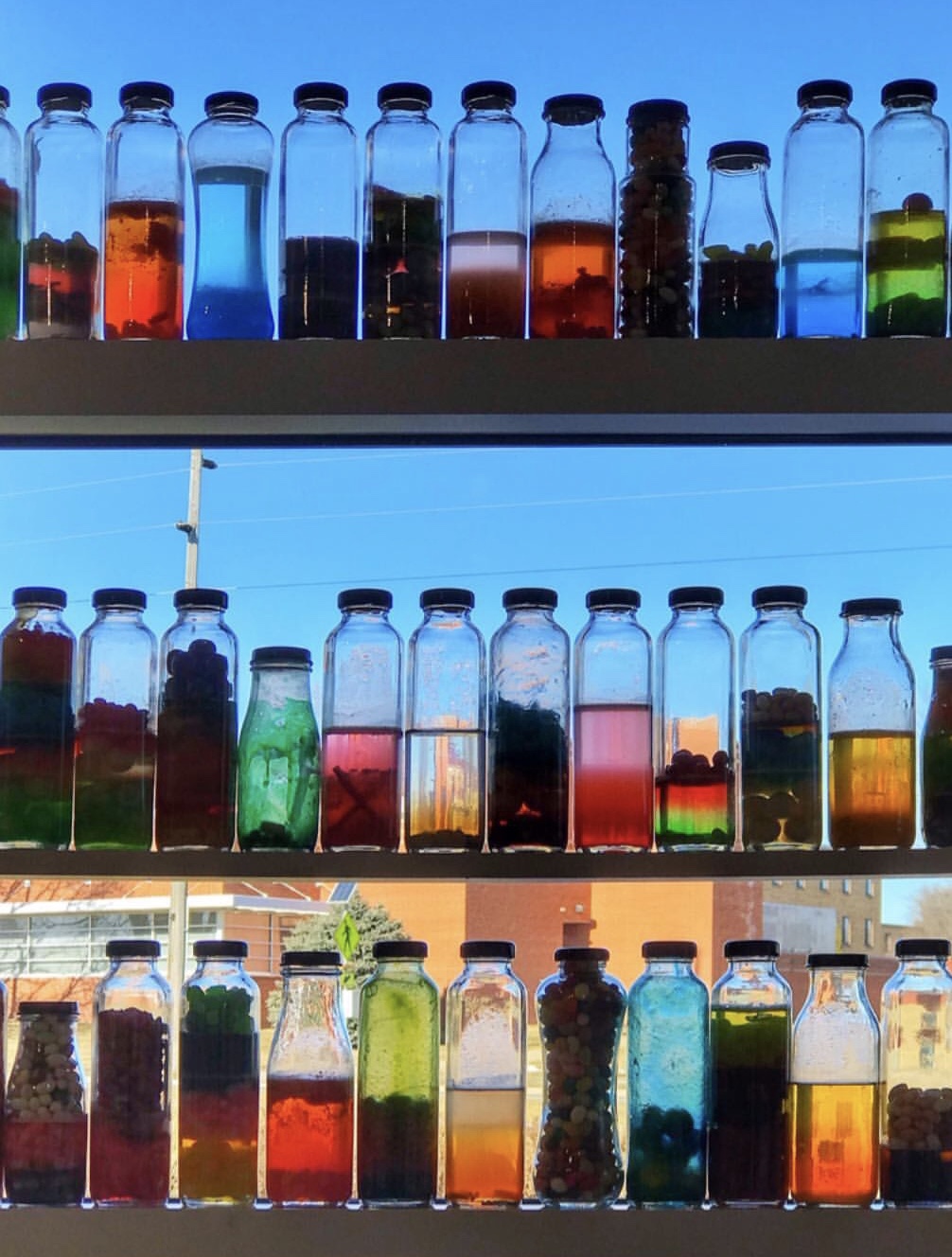 As the sun was setting on John's day, it was fitting he stopped at the college to put his unique, artistic touch on the view of Northwestern College's campus. Not only did John graduate from the college, but his wife did as well. The couple's three children followed in their footsteps, his youngest son currently a student at the school.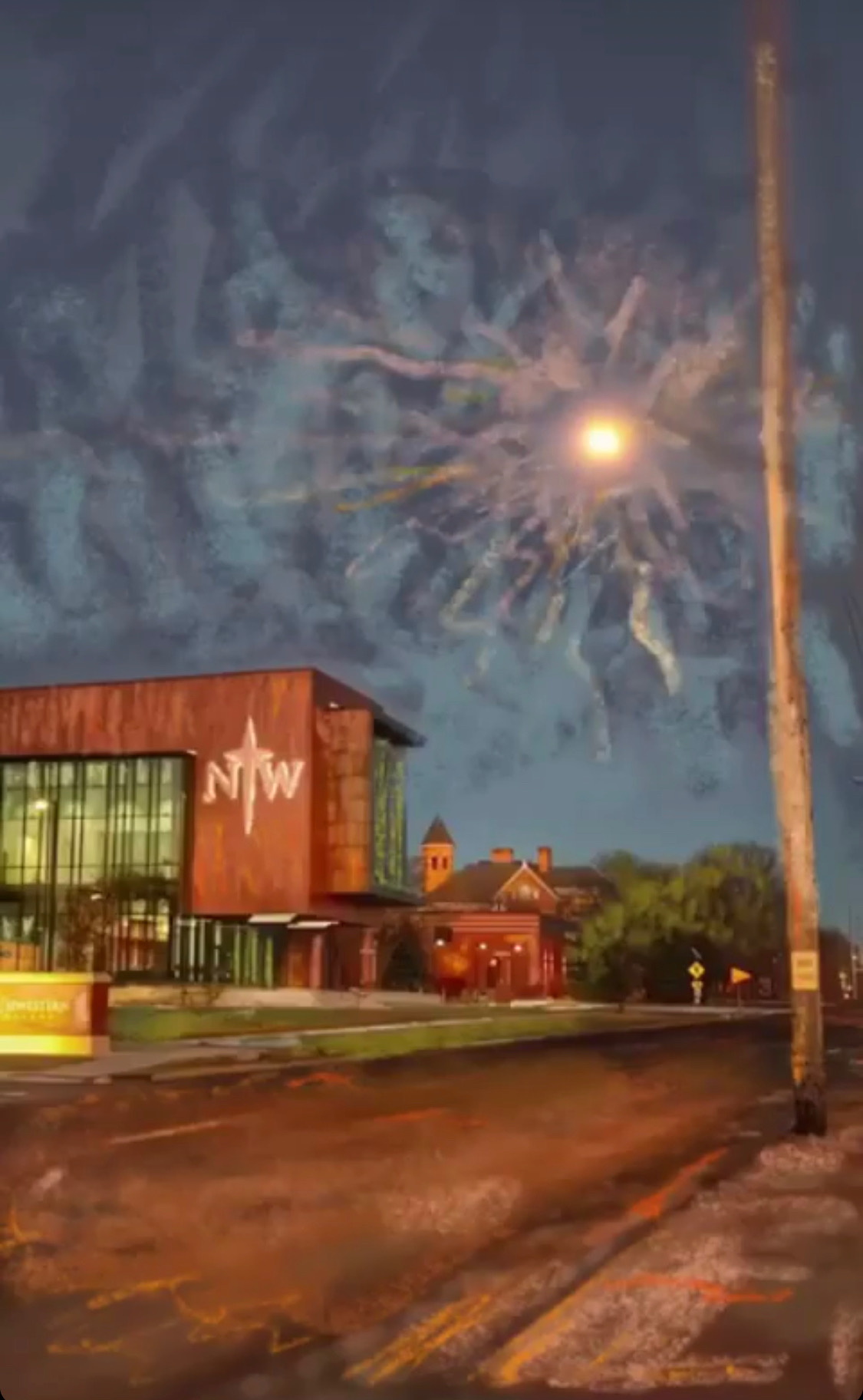 On his way back home, John stopped and highlighted the new Sioux County Regional Ariport.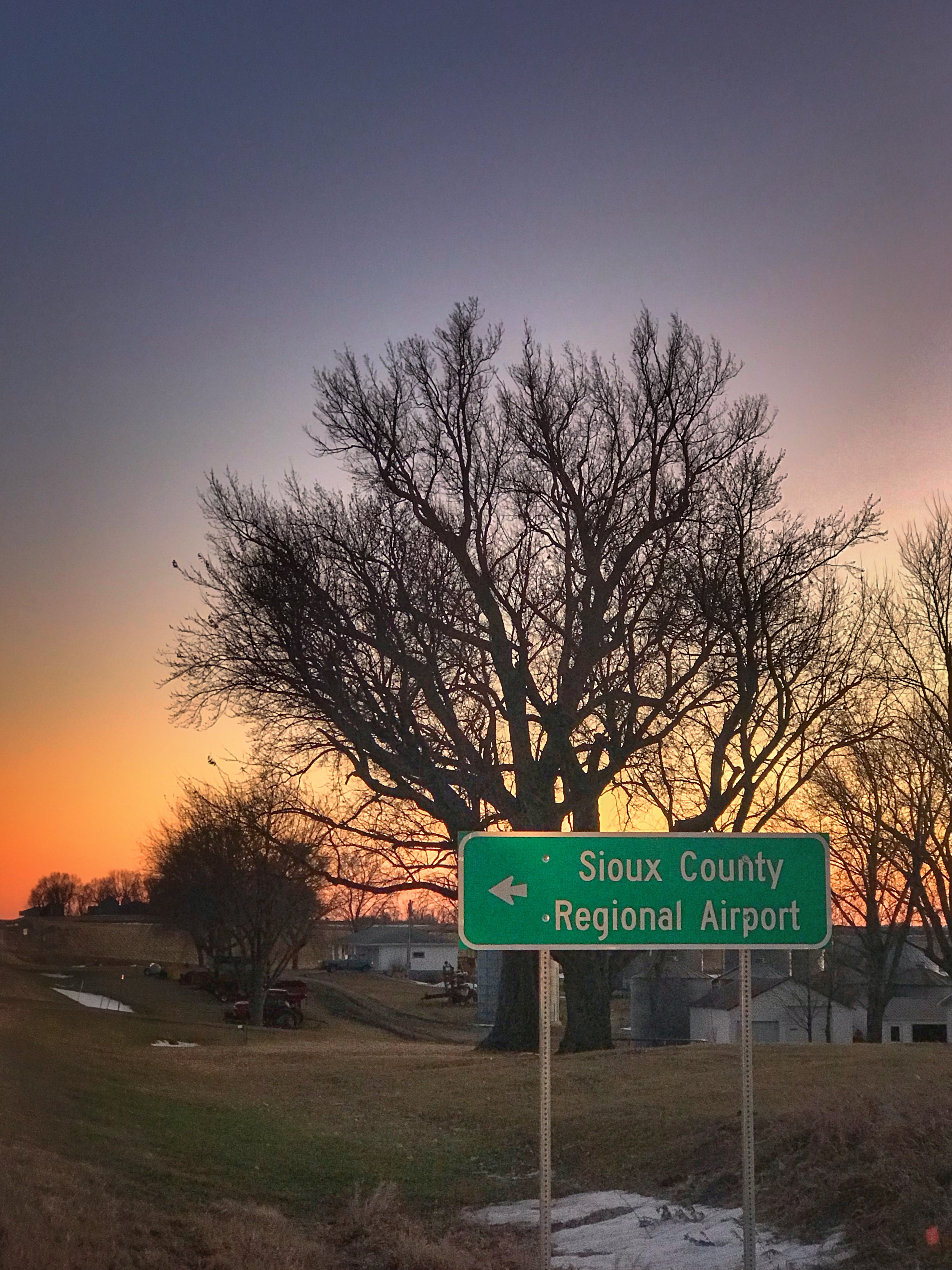 "There's a lot to love about Orange City. I really feel the people are some of the finest you'll find anywhere. It's a community with an extremely rich heritage that it celebrates so well," shared John.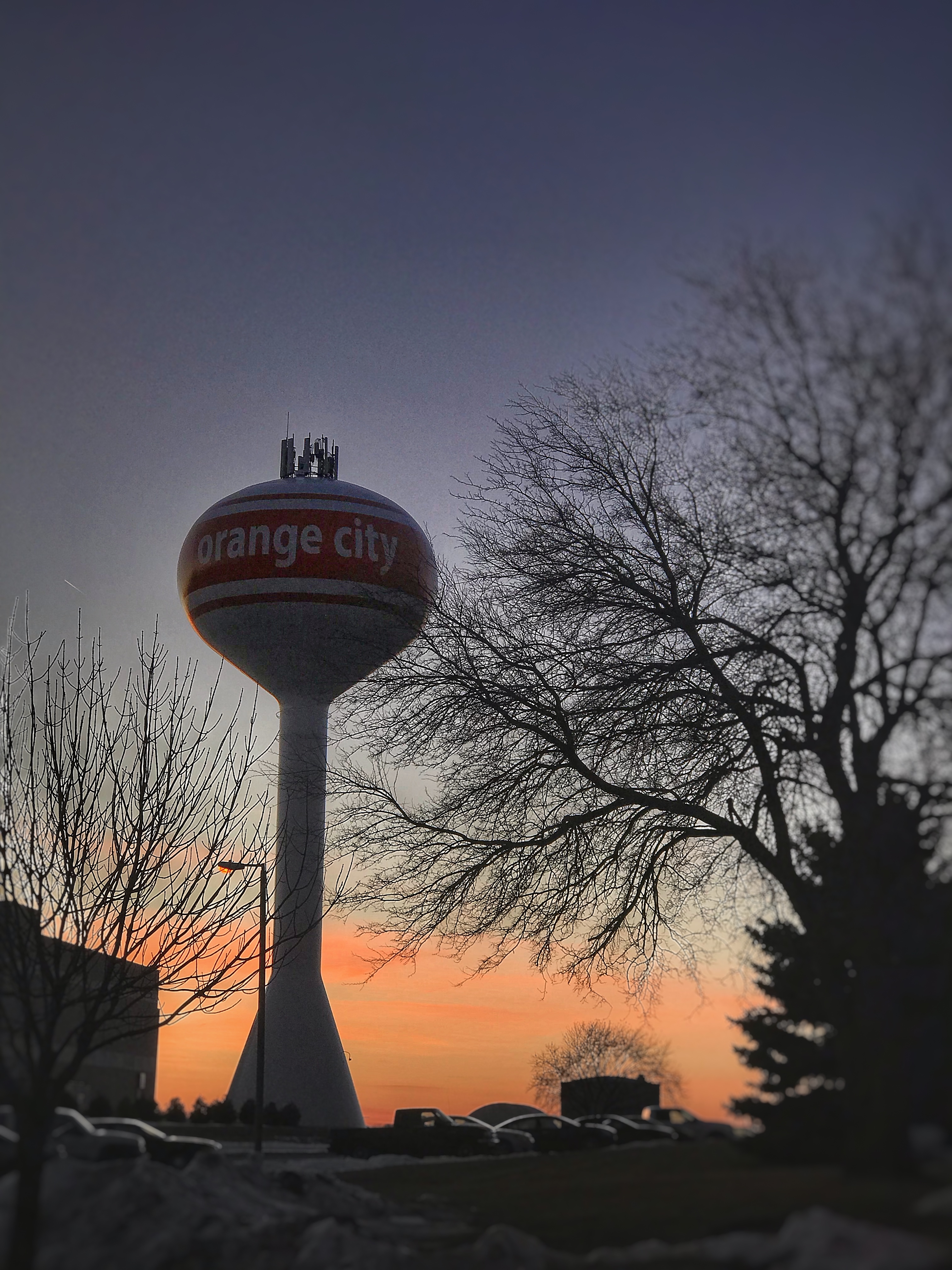 Thank you to John for capturing the everyday scenes of our community. His images show what those in Orange City already know—this is a vibrant place to call home.